On the beach?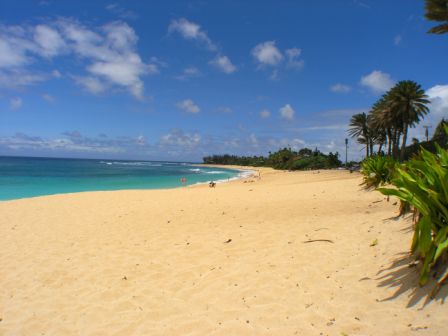 United States
7 responses

• United States
14 Mar 08
My first, second, and third time were on the beach (same guy). I totally agree. Use a blanket. While they were all on the sand, none of them were near the waves at all. The first was under the footbridge to go from one beach section to the next. The 2nd and third (and maybe more) were in "beach" areas that were unused (and also had a decent amount of grass and other greens. It was more like a mini desert near a water zone than a beach).

• United States
14 Mar 08
Well, I'll answer this from two perspectives: 1.) From a spectator point of view, make sure you're as well concealed from on-lookers as possible! I was walking the beach with my then boyfriend (now husband,) and we noticed two people openly doing it next to the rocks! While it made for some interesting conversation, it was REALLLLLY inapproriate! (And there was a family with small kids walking not too far behind us!) And 2.) from the doing-it perspective: the sand sucks! If you've been in your suit swimming all day, there's likely sand in every crevice down there! If you're a girl, if will NEED to be rinsed off or it will HURT LIKE HELL!!!! (Yes, I found out from experience that sand isn't a nice lube!) Other than that - it can be a lovely, romantic experience!

• India
17 Mar 08
Yes we have it. And it was in our memory for an exciting moment we ever enjoyed. But it was not in beach but side of a Lake. We stayed their at night. We were in Ladakh. No one to observe us without the hills.The senario and beauty excited us and ultimately we done it. I want it again.

• Philippines
15 Mar 08
I don't feel like doing it in the beach as I want an intimate moment with him somewhere in a room or anywhere private.It's gross to do it in public assuming there are other people who go there too.

• Norway
14 Mar 08
I can honestly say I hate it - I only tried it once and I there was sand in my bits for ages. And not only that but the sand scratched so it just wasnt nice.

•
14 Mar 08
Well the closest I got to doing it on a beach was on a sun lounger, which was on the beach. And I enjoyed doing it out in the open with the sound of the waves. As for actually on the sand I don't think I'd go for it as I really dont fancy cand getting absolutly everywhere!