HAIR GEL or HAIR OIL or HAIR CREAM...???

India
March 24, 2008 11:51am CST
Well, i was using HAIR OIL for nourishing Hair, but yesterday my brother bought a new Set Wet Gel, and wow i can set my Hair, and fix them as i needed... Its great,,, Which one you prefer, for your Hair,,,??? and do you think that GEL may harm your HAIR??? Do Share your thougts... Cheers!!!
10 responses


• India
27 Mar 08
Ohh, that cool well you said rite that gel makes our hair naturally... but i think my hair not looks oily when we use Cream.lol


• India
25 Mar 08
Hmm, thats even better, but you didn't have any problem for using GEL for a long time...??? Thanks for responding!!!

•
25 Mar 08
I use hair gel on mine, usually the wet gel, but it can make my head itch if I am not careful and if I put too much on it will make my hair go all crispy!


• India
27 Mar 08
Ohh, really thats cool, i also use Set Wet Gel for my hair for a few days and my hair looks cool and its quite hard and shiny...lol

• Canada
25 Mar 08
I just use shampoo and a hair conditioner, I don;t need oil, I have oily hair to start off with.

• India
27 Mar 08
Ohh, thats cool, i just use oil for last few years but its cool when i use gel,,, Thanks for responding!!!

• Philippines
24 Mar 08
hi mns, i use hair oil i dont use cream or gel only oil because i have dry hair and very easy to breakout i use amla gold from india i just bought it in supermarket and its very nice smell and nice to hair ingredients is henna,amla,almonds but when im in philippines i use coconut oil its very good also in the hair and scalp


• India
25 Mar 08
Oh, amla Gold, thats cool hair oil, but its smell don't suits me a lot, and i usually get headache when i use Amla Oil...lol

Keep posting!!!

• United States
24 Mar 08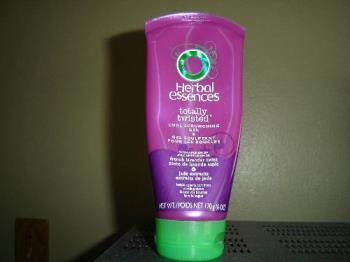 I use Herbal Essences hair gel. What I do is wait until my hair is partly dry and then put the gel on my hair. My hair is very thin so it gives it some sort of body and makes it easier to work with in the morning. Had to buy scrunching gel this time since Walgreen's was out of the regular gel I use. Most of the time I don't blow dry my hair because it makes it impossible to work with otherwise.

• India
25 Mar 08
But i heard that use Gel when your hair are wet, not dry,,, and then it fixes properly your hair,,, anyways i'll try this too, Thanks for respondig!!!


• India
24 Mar 08
i dont think using fancy gel items once in a while will do any harm to your hair... but do avoid using them regularly as they contain some chemicals harmful..

• India
25 Mar 08
Yeah, i only use Gel two times till now, and thanks for giving advice, i'll keep this in my mind in future... Keep posting!!!

• United States
24 Mar 08
My family loves coconut oil; it is truly amazing. The best quality is locking out moisture. We visit our local India store to get it which is a lot of fun. The oil strengthens and helps hair to grow. This is the best product we've found for our hair.

• India
25 Mar 08
Yeah, i used Coconut hair oil from years, and its good for our hair... Keep postinG!!!

• Canada
11 Jun 08
I don't think gel will hurt your hair. I use a gel if I am curling my hair, so the curls will hold longer. I also use a lot of hair spray to keep it in place, all day. I sometimes use a foam too, but most times I don't put anything in my hair. I just wash it and blow dry it and spray it to hold, I hope, for the day.

• United States
27 Mar 08
hair oil! ahahah since birth my mom used cocunot oil into my hair because she is freaking about me having thin hair. so she uses it to me everyday.its really good though. now my brother used a hair gel and i hate it. his hair is like a bobwire and i hate when he is borrowing my hair brush the gel stick to my brush. my dad use hair cream OMG its really greasy and i dont like putting it to my hair also. when i was a kid my dad used to put some of it to my long hair and its feels like AWKWARD!!!!