How do you select your nickname?

India
11 responses

• Philippines
27 May 08
i first used this nickname for deviantArt. now i use it for any forum/site i join.

• Philippines
5 Apr 08
for me, it is the name that i like. actually rhane was one of my favorite names that's why i choose that name to be my username here and into some other sites


•
2 Apr 08
I guess my user ID says it all. I was a goth back in the late 70's and I still am today, just a lot older :-)

• Philippines
31 Mar 08
my user name is my pet name and surname together. it is easy to remember and i like seeing my name on the page. i started using roni when i was in college.

• Philippines
30 Mar 08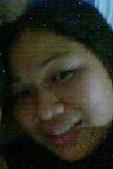 Hi there Arundhti1! I usually use nanayangel in the forums that I am joining. Nanay is a Tagalog word which means "mother" and that's what my son calls me. Angel is my real nickname. That's short for Angelica.

• Australia
29 Mar 08
I'll generally use the same nickname for every site or whatever i sign up for. amymelissa is my first & middle name. I'll never use my surname online as that's just silly. Plus, amymelissa is what I also use as my pen name.