Have you been frustrated or badly upset? How did you let it go?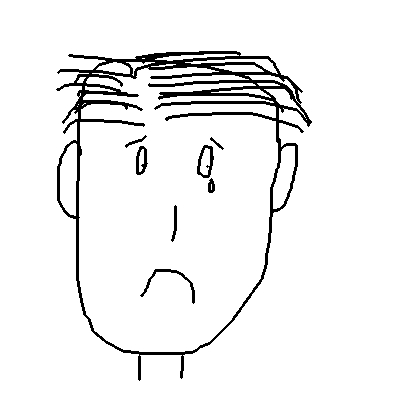 Philippines
April 2, 2008 6:33pm CST
The little things most certainly do not have to get you down. And neither do the big things. At any moment, the way you feel is the way you choose to feel. The way you respond is the way you choose to respond. As you went through the day, did you notice one small, insignificant little frustration that you get upset about? How did you let it go?
8 responses

• India
3 Apr 08
I get upset too but it's not on regular basis. Sometimes I even don't know why I'm upset. Being upset for any reason is just part of the emotional life all humans live. How we react to things is purely subject to the experience we get as we age. As time goes on we learn that not everything will go as planned or as we would like it to so take it in stride and move on. What we may have is apprehension or anxiety. In general---CALM down. Chill out and think about things that are much more pleasant. Worry is a wasted emotion. Step back--take a deep breath---ask if this stuff is actually going to change your life. I'm sure they won't. we will outgrow all this stuff but it is normal to get upset. we need to get stuff to do that focuses on what we enjoy and people that do not carry stress to those that get affected by them---some people are natural carriers of stress.... find a new group of friends....get involved with fun activities.....concentrate on understanding that all we have to do is be ourself and live each day one at a time. Smile.

• United States
4 Apr 08
Anyone that knows me in person will tell you that I have little glass feelings that are forever getting upset. I also tend to take everything to heart. You'd think that it would lead to a very upset, depressed person but for the most part...I tend to bounce back pretty well. I may get upset or depressed for a little while but once I get past it I'm back to my old self and no worse for the wear. When you need to start worrying about me is when I don't bounce back...then it's a problem. Generally, to get through it I talk to my friend or family, take a long nap and sometimes just work it out in my mind. **AT PEACE WITHIN** ~~STAND STRONG IN YOUR BELIEFS~~

• United States
3 Apr 08
if I feel down I just take a walk, refresh my mind and exerices a lot..I cant stay in the house if feel down since It will just get worst! I need wonderful environment!

• India
3 Apr 08
I had been badly upset when few of my friends never spoke to me for no reason at all.i got very angry.i never wanted to speak to them at all.i used to keep myself alone at all times.this is one thing i do when i get upset.i don't speak to people properly and always in a very sad state.

• Philippines
3 Apr 08
Yes, I got frustrated at some little things too… but of course there are more frustrations with big things that seemed hopeless for me. Little things that got me a bit frustrated are those from my work. I find it really hard to understand why people cannot follow simple rules and guidelines in our office and would always resort to deviations. This are mostly cases due to neglect of some supervisor who should, obviously know what he / she is doing. I feel like they are a bunch of idiots who don't deserve their position at all! It is frustrating that your team works so hard and you see other people just do nothing all day but complain they are busy… busy with what anyway – complaining???

• United States
3 Apr 08
I have been so upset so many times in my life. It isn't even funny. I just had to let it go and move on to try and find the right people to be around in my life. That didn't work either, so now I just have my husband and my daughter and that is enough for me. I work seven days a week right now and do not have time for any other people to upset me. I just stay busy and keep focussed on my family and the future.

• United States
2 Apr 08
Absolutely, I did notice little minor things throughout my day that would get quite upset. My way of letting it go is remember what I have read in the book, The Secret. My feelings and thoughts will only continue to make me feel the way I feel, so when I do get upset I just try to think of something that makes me happy or even try to listen to a song that I enjoy and that would get me up and dancing, cause I love to dance so I know I would quickly forget all about whatever it is that got me upset to begin with. How about yourself, how do you let it go?

•
7 Apr 08
Well whenever i get frustrated or upset about something i prefer being alone and not get angry or keepthinking about it...more i think the worse it gets and by thinking things dont change .. so one has to be quiet patient and calm , and too much of wondering or thinking is the road to depression , Guys take a chillax and take everyday it comes...Have a nice day and stop worrying about Things ...Everything that happens haapens for the best ...We realize that later with time..