What attitudes do I want to avoid? What am I choosing right now?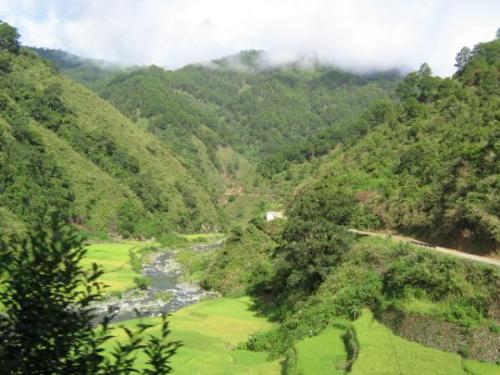 Philippines
April 11, 2008 7:05pm CST
Yes, we are very aware that feelings can't be controlled and may show up at any time without warning.. but do you agree that attitudes can be chosen? I took the moment to realize that and sometimes the attitude that we show up can even stay up to affect our feelings in the future. Are we happy, angry, positive, bitter, or negative? Yes, we have these attitudes in certain occasions and seasons in our life. And that is our choice. If it will measure the quality of our life, what will it tell us? If we journey with it, how does it affect us? I just realized that what I feel must not affect my attitude. Yes, I have feelings and I get hurt but to look at it negatively and feel bitter towards it, does not make my life any better. I'd rather choose the best attitude that will make me feel better.
5 responses

• Philippines
12 Apr 08
Hi jeanniemay! That is very smart of you my dear friend! Choosing the right attitude is the best thing that you can do for yourself. Being positive and always hoping for the best. But somehow just know that life is full of tests, sometimes things will go your way and sometimes it don't..Be accepting and know that whether you succeed or not in any endeavor that you take, there is always an underlying lesson that will build and contribute to your wholeness and a better you. Our feelings most of the time makes us irrational and behave in such a way that makes us foolish...that is why, a priest-friend of mine always reminds me that we should always go beyond our feelings and not let our feelings dictate or rule us. Just my thoughts. Take care and have a nice day friend! :)

• Canada
13 Apr 08
yes you can look at the glass as half empty or half full, it is always better to see it as half full because then you see that there are many possibilities to make that glass full.

• Philippines
13 Apr 08
i can't change some of my attitudes but i try to avoid them whenever i can. some of my attitudes that i'm trying to avoid until was having a short tempered and saying some bad words especially when i'm with other people

• Canada
13 Apr 08
Hi jeanniemay, I like this discussion, and I must say that I agree with your conclusion. The best attitude will always make you feel better. Many people don't realize that when they harbour resentment,(against an ex-spouse for example) they are bringing a lot of problems on themselves. Many of the ailments that people suffer from can be traced back to a grudge that we've been carrying for years. We can choose our attitudes, and we should choose to be happy in the moment. There will always be things that will cause us sorrow, grief, anger etc. but we must work through these things, and leave them in the past. We can always remember the happy times, when someone passes on for example, but we can get through the grief. Blessings.

• United States
12 Apr 08
I think your attitude can be chosen also. I have always chose to let my past get in the way of how I feel about myself and the way I look at life. I have decided to let that go and work on nothing but my future now. I have to be the one to make myself happy and not worry about what other people have done to me or told me in the past.