what do u feel is good .. love marriage or arranged marriage?

India
9 responses

• United States
24 Nov 06
either one can work beautifully, committment is the key

• Sri Lanka
1 Nov 06
mmmm..........a quite tough question.....but I'll go for Arranged marriage.I say so because,it was our parents who provided all th things for us until we grew up,It was they who did everything for us.So,marriage should be decided by them with our permission whereas all of us could be satisfied.After arranging the marriage the couple could have romance as lovers until they get married.So this way would be sort of a love marriage.

• India
1 Nov 06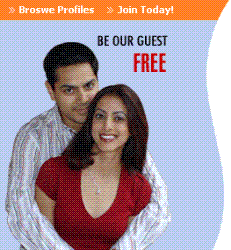 LOVE marriage as u ll get much time to know,understand yr patner. coz u hv to spend d whole life with him/her. arranged marrige is also no problem,but i ll say Love marriage.

• Philippines
1 Nov 06
Love definitely, Love prevails all.. i think you'll gonna get pissed if you found out you would marry someone you dont like..

• United States
1 Nov 06
I believe we should all be free to choose the person we want to marry. I think marriage should be based on love, which I don't believe is the case for arranged marriages.