Have you got any payment from any site?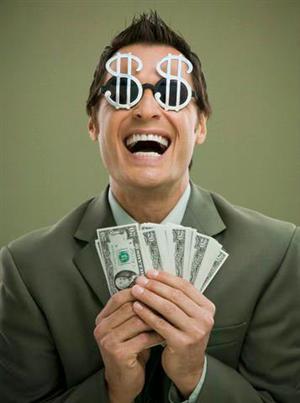 India
4 responses

• Australia
7 May 08
I am with bux.to and bux3. So far I have been paid by bux 3 twice in last couple of months, last payment I received was $62.66, they paid me through alertpay in 32 days. My next pending payout through them is $277. Bux.to will pay you they are just running behind. Are you premium there or standard? If you are standard unfortunately they are running way behind, up to paying people who requested on December the 12th. If you are premium they are up to paying people on January 23rd 2008. They have new script coming out this week so hopefully payments will be sped up then, fingers crossed. With bux.to I am up to $1780.

• Australia
7 May 08

If you aren't already a member of bux3 PM me and I will give you the referral link.

• India
3 May 08
My first online payment starts with mylot only and i got paid more than five time from this site.I also got payment from the sites like adbux bux.to and wordlinx.

• India
3 May 08
How much you have got from bux.to ? I am also member there and earning ..... but I am not sure they will give me money .... thanks !!!

• Malaysia
3 May 08
I have a list of sites that pay me and also a list of scam sites and updates that you should be careful with. Check them both from my profile.