Twins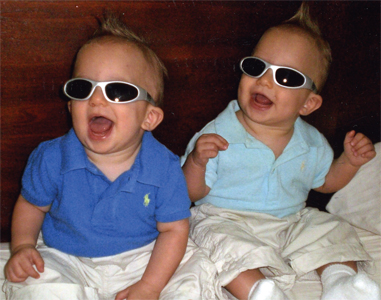 United States
May 19, 2008 9:35pm CST
There was the horrible earthquake in China where a lot of lives were lost.Among the dead were children in a school.I just learned this when this happened,there is a law in China that couples,may only have one child.Wonder what happens if they have twins or more babies in a single birth.Does anyone know? Wonder why they have made it a law that you can only have one child?
6 responses

• United States
20 May 08
This is horrible what has happened to the people of China with this earthquake. But for some reason since I've heard about it, I have felt like it is God's rath for having this law in place. It isn't something that he would approve. I could be totally off base but my thoughts on the matter.

• United States
20 May 08

I think it is horrible what happened to the people in the Earthquake in China.Also,I think the law is not good either.I feel that God does not approve of the abortian,but not the birth control.

• United States
20 May 08
I heard about this on the news and in several discussions recently. I feel so sorry for those people. I'm not sure what happens if they have twins there. I guess they made it a law so they can control the popultion and poverty levels over there. That would be my best guess.

• United States
20 May 08
I found a web site that will answer you question. Here is a few paragraphs of it to help explain it better than I can. Under the system, which was introduced in 1979, couples in rural areas can have a second child if the first one is a girl. But city dwellers like Song have to pay hefty fines for number two and could face forced abortions. Parents who have twins and triplets, however, are exempt from the rule and an increasing number of urban couples are exploiting this loophole. http://www.un-instraw.org/revista/hypermail/alltickers/fr/0673.html

• United States
20 May 08
One child policy means a single birth actually. for example a single birth you got 6 babies, you are still legal. Why have it? because the population, China have the same amout land as USA, but more big mountains and deserts, but China have nearly 1.4 billion people, USA just have 300 million. so many people there but havn't enough land and sources let them survive. that's the reason.

• United States
27 May 08
That is good to know.If someone would have twins,it would be horrible for them to have to give one away.Or if they know it is more then one baby before they are born,they force them to have a partial abortion.

• United States
20 May 08
Hi Dfollin very good question i did hear this on the news the other day as well about them only allowed to have one child.. I think (remember this is what I think) it has alot to do with there population there are just to many people in China.. It might make it easier to have one child.. I would too like to know what happens to parents that do have twins, I am sure they are able to keep them both, but than again I too am not sure..

• United States
20 May 08
here is something i just found it's very intresting you might want to check it out.. Toward the bottom there are more links you can read on the reasons... http://geography.about.com/od/populationgeography/a/onechild.htm

• United States
20 May 08
They made the law to control the population. I don't know what they do when twins are born. Very interesting question, I'll be following it to see if anyone knows the answer.

• United States
20 May 08
Hi Sherry, I suppose that's a good reason.Please do keep following this discussion.Thanks for telling me that. Have a good night. Your friend,Donna