Pinoy Big Brother: Is the reason "he doesn't need it" fair?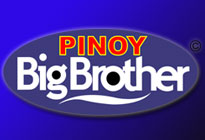 Philippines
May 20, 2008 8:55am CST
Every season, I've observed, this happens. People would always say, "Oh he/she doesn't need the money, he/she should not win" or "He/she could go home, because he doesn't need it as much as someone else do." I don't think this is fair. It's not a show only for poor people. If a rich or well-off person isn't deserving to win because he doesn't need the money, then why is it that they (ABS CBN) still allow these people to be housemates? If it's really only for poor people, why didn't they just made all housemates to be poor, so that it'll be a fair fight? The show isn't about who needs the money most, or is it?
3 responses

• Philippines
21 May 08
This is another reason why i don't watch PBB anymore... the reason for the nomination is most of the time too shallow... aside for that... i think the teens are being exploited right from the very beginning... when they were made to wear those skimply clothes... Shame on ABS CBN...

• Philippines
21 May 08
I agree. The recent seasons aren't as fun to watch as the previous ones. The tasks they have now, if there are any at all, are obviously gimmicks. Not unlike the previous seasons where they've had task after task after task, and each one emphasizes the different traits that each housemate has, which is the main purpose of the show, to bring together different people with different traits into the house, and see how they live together. The recent seasons are more like celebrity searches, and the tasks aren't as difficult as before, but more like gimmicks to make more money or to get more people to watch.

• Philippines
21 May 08
Well I have to agree to this that PBB are not as exciting as the firs one. I guess it has something to do with the repetitive tasks they have to do where in the first episode everything was new to the viewers. Now, its just repetition of the previous episodes with some twist to it to make it interesting but then the rules are the same as before so its pretty much predictable anymore and the house mates are not that surprised anymore as they know that when a house mate acts differently Kuya has some task/assignment for that person so the house mates instinctively either follow the person so he could finish his or her tasks that easily. So the show sometimes looks uninteresting anymore.


• Philippines
23 May 08
I've read the other forums who has connections with Bodie Cruz and he said that others are nominating other housemate with a reason that has something to do with money it is because they are still protecting their image to the public or it is because they can't find any reason to vote for other housemates. I think I could believe that so which is obvious. Otherwise maybe in next season the show must be CHARITY EDITION already so that it will be fair. But seriously Big Brother must implement a rule that nominating in a reason of something to do with money is a violation to avoid the biases. Somehow so that there could be more sense of reality tv show and there should be a real objective about the reason that they wanted to evict other housemate as HOUSEMATE. I am so sick and tired to here that reason. It is becoming Star Wowowee Quest. Otherwise it is not only a Charity Edition but a Talent Search.

• Philippines
25 May 08
Thanks for the best response. Now I was disappointed that Robi and Valerie are nominated now. Robi is nominated again.

• Philippines
21 May 08
Well I think that is the reason why PBB is allowing all kinds of people from joining the game. That is to show how others think of each other and also since its a game they have to think of reasons that is hard to decipher from being too shallow or anything to that effect. I think its hard for the house mates to think of a better reason because after being bonded together as a group once a week they have to break that bond and go against themselves and act for themselves for self preservation purposes. I think that for me is hard after having bonding with the group you would always find a person from the same group to nominate out so to save yourself from being the one to be voted by the public.

• Philippines
21 May 08
I understand what you're trying to say. But isn't it more painful to be given a reason "you don't need the money" to be nominated? Wouldn't you want a more valid reason? If you accept that kind of reasoning, why do you waste your time then in staying in the house if you are bound to lose anyway because someone else needs it more than you do? If I were a housemate, I'd be happier to be evicted for something I did, not for something I have (which isn't my fault in the first place).

• Philippines
21 May 08
I think that it's just a nomination of house mates if the reasoning for you is not acceptable then it will be passed on to the public who will determine who among the nominated are really to be evicted. Well different situation dictates such sometimes when questions of self preservation is being asked of you you tend to eliminate the person that you feel is most threatening to your side. If you would analyze it if you entered there as poor you would not be able to survive the text votes needed as compared to the rich and well networked contenders in there. They could just easily make a text vote campaign or just buy enough votes for them to win. So if I were the poor contestant I would like to nominate those so that eventually I could evade being the one nominated. And his reasoning that the contestant does not need the prize money might just be an honest person from his own point of view.

• Philippines
21 May 08
I guess you're right. They do have different motives to enter the house of kuya. And money as a motive is really quite common. So using money as a reason could be honest too. But I disagree that the poor persons would have a hard time at getting text votes. Haven't you watched in the previous seasons, when the public are asked who they'd choose to become the big winner? Most of them chose the poor person, not because they think he/she is kind, or has a pleasing attitude, but because he/she needs the money more than the others. It isn't only the housemates who use this reason, but the public too. I know, there are poor housemates who are kind and all, and who I think deserve to win, but there are also well-to-do housemates that are kind, and also deserving. To say that the poor one should win because he needs it more isn't really fair.