So how are you all doing with the higher gas prices? Anything different?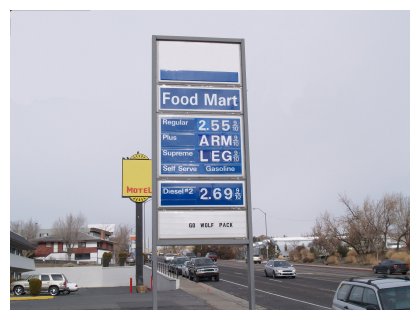 United States
June 2, 2008 8:34pm CST
I am very careful these days, not to drive unless I need to, and when I do, I try to get it all done in one trip. I know in Europe it's been high for a while but here everyone (well NOT everyone) drives gas guzzlers. I bought a Subaru two years ago and it saves me gas but I wish I had the money for a hybrid.
5 responses

• United States
3 Jun 08
I own a Kia Spectra and I just completed an oil change, air filter change and spark plug change. The CPV valve has been cleaned out. I use cruise control and never drive over 65mpg. I give serious thought to any trips I make and they have to be gas worthy. Tomorrow I have to drive over 36 miles one way and I have already made plans to do several chores while I am at that destination. No more casual drives or road trips for me.

• France
3 Jun 08
well i think that you are right, cause lately the price of gas has being soaring here in France, but the best way to save some gas and also your money besides to preserve the environment is to find out an other generation of fuels ....

• United States
3 Jun 08
I just don't drive much at all. I filled my tank a little over a month and half ago and I still have about 1/8 of a tank. I drive where I need to go when my husband gets home from work because his company pays for his gas. We both have those gas guzzlers, Jeep Libertys and I hate putting gas in my tank. I just did the math, it would take me $81.80 to fill up and I get 17 mpg so that means I can drive a whopping 348.5 miles. That is so sad. I wish I could have a Subaru lol.

• United States
3 Jun 08
Like everybody else it is making a big dent in the pocketbook, that is for sure. My job is fairly close, within 5 miles so I am saving there versus a year ago where I was traveling almost 20 miles one way. I try to get chores done in one trip or have hubby or myself pick up the things we need on the way home from work. I too wish I had a hybrid car but they are out of my price range.

• United States
3 Jun 08
Hello! Yes the gas prices are really getting to us these days! We purchased a home about a year ago outside of San Diego and are really involved in the church ministry we attend (which is 63 miles one way). With the rise in gas prices it now costs us about $35.00 per round trip and we used to go 3 times a week, but now we cut it down to about 2 times - but still that is $70 a week we need to budget for! Wow! Talk about crazy! We also used to commute to the city, but thankfully my husband has a job where we live now and I am a stay at home mom and came off my job in March! But the gas is crazy and we have a Passat & Ford Explorer - so not much in gas savings there! Hope it comes down eventually or we will definately have to consider buying a hybrid!