Is life simple or complicated?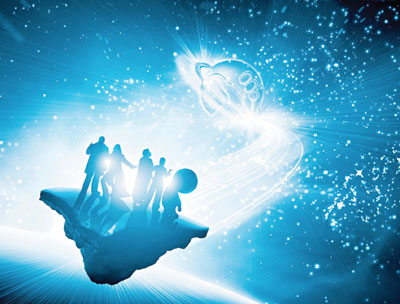 India
June 14, 2008 12:45pm CST
10 responses

• Philippines
15 Jun 08
life is simple,we only make it so complicated.

• United States
14 Jun 08
To me life is simple and people just make it complicated. I'm a problem solver and I try my best to always look for solutions instead of complaining and getting others in trouble. There are so many people who think that is your responsability to solve their problems. You give them advice ,but they want you to do everything for them.

•
14 Jun 08
I think life is as complicated as you make it. We all have to face the same hurdles in life, but some of us glide over them and others spend hours worrying about them. Then there are others who worry about worrying about them and make making life complicated an art form!

• India
16 Jun 08
Bala Life is what you are. Yes, I believe, life is simple for the simple minded, happy-go-lucky-people and it's complicated for the people who are complex. Life's a journey and it's how we take it. Thanks.

•
15 Jun 08
Hi Balasri-I think that life is really simple but it is ourselves and situations that mske it complicated-you friend littleowl

•
16 Jun 08
Hi Bala-thans for letting me call you that-yes we are friends now so I think its ok to shorten each others names but am not sure how I can shorten mine really if you come up with any suggestions thsts fine with me-your friend littleowl


•
15 Jun 08
I think basically, it's what you make it. If you wish it to be simple, then you can make it so, by following your instincts and learning how to avoid too many complications. If you make it complicated, then also, it will be, but you can simplify an already complicated life, if you get my drift. Brightest Blessings, my friend.

• United States
15 Jun 08
Life is very complicated for me. There are so many things we have to learn and go through in life and we do not really know which path is the right one to take. We have to take alot of chances in life. We have to go through alot of bad to find out what is good. There are some people who have a simple life though. they are truly blessed by not having to go through these things.

• Philippines
19 Jun 08
Life is complicated, and that is what makes it interesting and exciting. Life without its complications would be dull and boring, but a life with too much complications could also be frustrating. Life is what we make it, or how we take it. Hope you have a great life that you deserve.

• Delhi, India
16 Jun 08
Life is both - simple as well as complicated. It depends upon one's
perception
, how one look at the life. Is he looking at the life with a positive attitude or is he looking at the life with a negative outlook. If you feel that life is complicated, even minor task will look like an unsurmountable mountains and everything will get complicated and problematic. If you live your life, as and when it comes to you, as when things happen to you, probably, you may feel that life is not so complicated. Excellent Post!