what do u often do after super?


China
June 26, 2008 11:37pm CST
what do u often do after super? it's me that always cook the family supper, a simple one, coz i'm alway back home from work before 5 pm, but my wife won't get gome until 7;30 pm every day, after supper we usually get downstairs and have a leisure walk, not quick, walk around the community where we live in, and sometimes joined the community dance party or song singing party, most of the party members are retired people. lol
10 responses


• China
27 Jun 08
we have similar habits, u name it stroll, i name it quick/leisure walk, as a chinese saying goes, if after supper, i do some stroll, u can live upto 99 years old. lol, it's really do good our health, esp physical health, we mylotters always sit in front of a computer, our head aches, our back aches, take an after-supper stroll, it helps. lol

• China
27 Jun 08
I get on internet after supper, listen to music, reading books and so on. now i have another plan, from july, i'll begin to learn french after supper, i should take full use of my time, not just eating, cooking, playing.

• Philippines
27 Jun 08
hmm, after supper, I watched some good movies or some funny programs, but sometimes if there were no interesting programs to watched I just read some pocketbooks. There are times also, that I played some games in the computer. Usually I'll do any of these till I am tired and sleepy.


• United States
27 Jun 08
Usually after supper me and my fiance will go back to the computers and continue or mylot,or occasionally we will watch a movie to help us relax,or she will mylot or play a game on the computer,why I play a game on the X-box.

• United States
6 Jul 08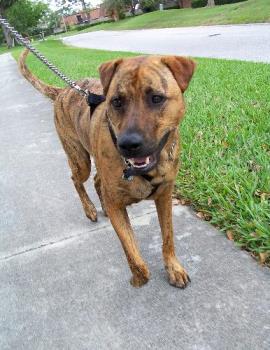 I wait about 20 minutes (at least i try) and then I go for a 20-30 minute walk with my dog, Saber and Watch some T.V with my parent's.. depending on the day though.. sometimes we have my nieces and when we have them it's too crazy to just sit and watch t.v

• China
6 Jul 08
After supper I often rest just sit for about 30 minutes, then walk for about 30 hours. I like walk after supper, I talk to my families while walking. After walk I always watching TV, I like watching TV, like those plays,m or I will still online to do some works. sometimes I reading book. But the most I do after supper is watching TV, I can't resist those TV play, they are attract me. My aunt always go out to play cards with others, she very like play cards, almost play it all day exept having meal.

• China
6 Jul 08
what a good habit you have. congratulations. and you and your wife must be very healthy. going out for a walk is the best way after dinner, someone said. i do hope i have this habit. but normally after we finish super we will watch TV at home and watch the news.

• China
6 Jul 08
hello friend I always go to the park whcih is front of my yard after supper.It is very interesting in the park.And people have a lof of funs there. Some people dance,some people sing,and some people practise,tec,I always walk in the park for my new funs. I am very happy to spend my time there after supper.

• Garden Grove, California
6 Jul 08
XoyyoX yo are a great husband for a wife who is tired when she gets home at seven thirty.hope she appreciates that as i am sure she must. the walk sounds like a nice idea too. You must live in a great community to have dance parties or song singing. we live in a large apartment complex and these people do not seem to care at all to know their neighbors, 200 families here, you would think someone would be friendly. Maybe its just Ca for you but I have been here for years and have had neighbors in other placeswho were friendly.so after supper I mylot instead, as myfriends here are friendly lol.

• Philippines
27 Jun 08
After supper I feed the dog and wash the plates. After that I go watch some drama or reality show in television until 10 in the evening while doing mylot in front of the television.

I love watching, I do multi-tasking. I even txting while watching and typing in my laptop.