Do you organize your freezers?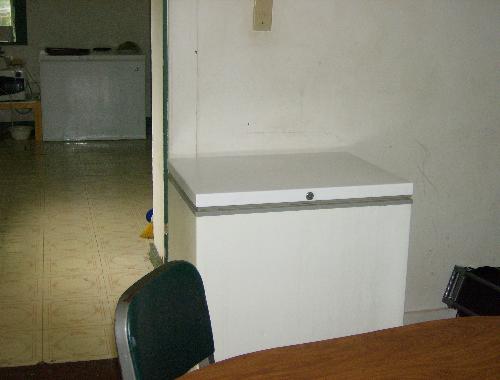 United States
June 28, 2008 1:59pm CST
Now that I have a 3rd freezer, I had to go through and organize my frozen foods. I moved one freezer to the dining room, and that is holding all my "rainy day" stuff that I won't be using very often. The large deep freezer in the kitchen has the baby food, vegetables, and the bread and what not I will be using on a regular basis. The freezer above the fridge is holding the store bought frozen foods such as chicken nuggets and things like that. Do you have more than one freezer? How do you organize them?
4 responses

• United States
4 Jul 08
Let's see... I have a side by side refrig and freezer and the freezer section is usually so stuffed with food I don't even know what I have in there (so I guess I fall into the category of not organized) Ha! I decided about two months ago that we needed to eat some of the food in it so I could at least see what I have. My project has been successful so far...I am able to see some of the wire shelving...yay! I also have a little freezer in the garage for when I had an "overflow" that would not fit into my refrig freezer. Typically I will put big stuff in it...like a frozen turkey, etc. I had to totally empty it last year because ice had built up so badly....I think it had been like five years since it was defrosted. One of my concerns with having a full freezer is that our power seems to go out alot. In the winter it goes out due to snow storms and it also goes out in the summer for various reasons. I have lost alot of food due to lack of power (and it never fails to go out ...right after I grocery shop)!*laugh*

•
1 Jul 08
As you know, I don't keep a freezer so i've no need to organise one. However, I thought you might like to hear about my parent's system. They have two large hest freezers, which makes it easy for things to get lost of forgotten in there. To prevent that happening they have a freezer book in which you write or cross out everything that goes in or out. It's easy to see what need replacing when it's time to shop, and when you don't know what to eat for dinner you can have a flip through the book. It seems to work, though I'm constantly in trouble for forgetting to update the book!!

• United States
28 Jun 08
I have the freezer on top of my refridgerator and then I have a deep freeze. I use my deep freeze to keep meat in and all others stuff I keep in the one on top of my fridge but otherwise they are not oraganized.

• United States
28 Jun 08
Hi katsmeow, I have only one freezer, but bigger one.And we are only two in the house.Once a week we shop food for the whole week.Meat,vegetable,bread.I froze meat and some of bread.And i wrap vegetabke w/ papers so it will last longer, i tried to minimized everything.The jam,boter,pickles,applemoose, all dairy products and etc.And i put all the left over food in the container and put it on the middle of the refrigirator .I got lots of container to minimized it.And the bottom all the drinks and milk,egg at the side.Our frezzer got two divider i put ice cream,icepop,breads and all the desert product on the top and on the bottom all the meat divided already and ready to cook for two person.So if i defroze them i got enough and dont have waste and trown it away.I put all the meat on the plastic and froze them.Have a nice day..You take care.. Greetings from Che!