Are you going to help your sister if she need you?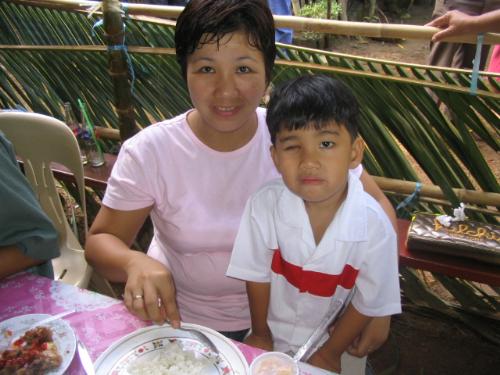 United States
July 13, 2008 5:33pm CST
My sister and i is not what you call close to each other.I been more close to my cousin and friend than w/ her.But if she need me i always help her.She have 5 kids and her husband doesnt have reg job and her son had suffered w/ eye cancer. When ever she need me i am always there for her.I find myself like i am also a mother of thier kids.I help them in school and finacial support as long as i can.I feel so bad rightnow because we didnt spend much time when i was in Philippines.And now i miss her so much..And now i want to spend time w/ her to know her better but its very impossible.We live so far to each other...
5 responses

• United States
13 Jul 08
My sister and I also live far apart (about 3500 miles) and I only get to see her once every couple of years. But, we are always there for each other, and always will be.

• United States
13 Jul 08
Its so sad

right that you cant spend much more time to each other specially when you have that chance before but you dont even recogniced that you and your sister dont have much time and you dont know her that much.I have that regrets in my life,when were young we do nothing than fight to each other.I just think about it right now when i like so far from her that i astill miss her even we fight a lot when were kid. Your right about that you and your sister will always be there to each other,and always be because you are family

.And that is what happenning w/ me right now. Have a nice day my friend..TC Greetings from Che!


• United States
16 Jul 08
we're the same. I wasn't able to spend much time with my sisters when I was in the Phil too. I also help them sometimes when I have something. It's good that they all found responsible husbands except for our youngest sis who's still single. I will always help my sister anytime, as long as I can and in any ways I can.

• United States
14 Jul 08
I'm glad that you can help your sister. I have to say that if my sister ever needed my help, I would be there in a heartbeat, no questions asked. My sister and I are more like best friends than anything else; we've never fought (seriously, never), and I'm so proud of her (and apparently vice versa). I know that she's got my back against anyone, and I'm happy to do the same for her.


• India
14 Jul 08
Hello Chej It is nice that you help your sister when she needs help though you are staying far away from her. I also have a sister and she lives in the same city. Both of us will help each other when we need help. She is my best friend and when ever I feel down or confused I will call her or meet her and have a chat and this will again make me myself.

• Philippines
21 Jul 08
of course yess!:) mum and dad keep on telling us that we should have better bonding and we should keep our closeness to each other..For it was the important thing in a family,.We're close,soo much..though there are only times that we argued but later on we're okay..I do love to help her in my own way.,;) ciao