I burnt my lip! but the Smore was awesome.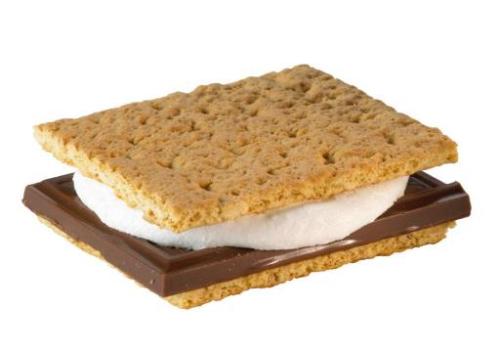 United States
July 17, 2008 9:03pm CST
I burnt my lip... I was melting my marshmallow for my smores and i ended up burning the hell out of my lip and I burnt it good. it's sore now but man oh man was that smore good!

lol Whens the last time you had smores? do you make them different then from the original? have you ever burnt yourself from the marshmallow? I love smores... not as much as i used too but i still love them! and I haven't had smores in forever till tonight. I used to have them more often when i was younger but we had a lot of bonfires and stuff like that back then and I plan on having more tomorrow though!

hehehe.
7 responses


• United States
18 Jul 08
I haven't had one in forever. I love smores though! I may just need to get the stuff to make some. they are so ooey and gooey and yummy.

• United States
18 Jul 08
I love them but haven't had them for about ten years when we went to family camp. Oh, those were delicious!! That has to be the best treat in the world and the most fun to make! My boys and I liked to catch the marshmallow on fire and blow it out quickly after we got the inside all nice and melted.


• Colombia
18 Jul 08
I have happened to me before but not with marshmallow, I don't know why when the food is really hot and you want to eat it, you will not mind and try to eat it even when you know you would get burnt, I know it will sound you weird but I never have try smores, but I saw the picture that you uploaded here and they looks so good that I will give it a try soon.

• United States
19 Jul 08
Smores are yummy. I don't remember the last time I had one. I think I was still in Girl Scouts. Ouch, that was too long ago. Now I am feeling old. lol

• United States
18 Jul 08
at least the burn will bring back a good memory. i was extremely sore all over from a hay ride. but it was so much fun. the night was crisp but not cold we were laughing and it was so enjoyable. we would stop and climb in and out of the wagon. it was worth it.