I need suggestions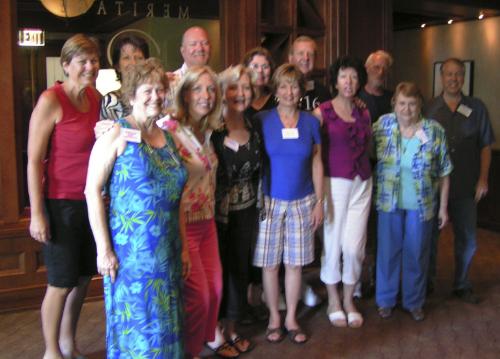 United States
July 18, 2008 2:45pm CST
I recently attended a family reunion and took lots of pictures. I want to post them on a site where family members can not only see them, but download the ones they would like to keep. Are there sites that will do this? If so, which ones are the best in your opinion?
4 responses

• United States
18 Jul 08
I use MSN for stuff like this. Go there, create a group, make it private and then send invites to join to your family members. Put your photo's on your PC, upload them to the group and you are done. This is free, too! Just create an account and give it a try.

• United States
18 Jul 08
Can you give me some more information, such as a url? Thanks.

• United States
19 Jul 08
http://groups.msn.com/ My ranking does not allow me to do certain things like add urls right now I hope this works

• United States
19 Jul 08
I've had good experiences with Snapfish. You just upload your photos and send the link to your family. Then they can buy prints of any photos they want. And when you sign up, you get 20 free prints! The prints are very high quality. I was very pleased with them!

• United States
20 Jul 08
Thanks for your input. I appreciate it. I'll check on it.



• United States
19 Jul 08
Sounds like a good one. I will check it out. Thank you!