McCain Complains About Media's "Love Affair" With Obama!

United States
July 22, 2008 6:26pm CST
No, you're not confused, you read it correctly; long time media darling Senator John McCain, you know the one who rides on the "Straight Talk Express" has complained that the media is having a "love affair" with Barack Obama. That's the same McCain who once said the media was part of his "base", the same media that has been overlooking virtually every major gaffe he and his surrogates have been making while dissecting Obama and company's every breath. His campaign has even sent an e-mail out asking readers to vote on two videos about Obama and the media's love affair: http://vodpod.com/watch/892563-mccain-hates-media-for-loving-obama I think Obama's trip overseas really set McCain off but let's face it, any candidate making a historical trip such as this would get a great deal of media coverage. I find it rather amusing that it was McCain who wouldn't let up on Obama until he'd scheduled a trip to Iraq and Afghanistan but now that he's there McCain is having fits over the attention it's getting! To make this a discussion, is there anyone else here who thinks McCain had better watch biting the hand that has fed him for so long? If he's not careful maybe the stories of all his many gaffes, which seem to be happening on a daily basis, will actually make it to the air on more than a handful of shows. What do you say, McCain supporters and detractors alike, do you think the media is treating him unfairly? Annie
10 responses

• Canada
22 Jul 08
That's a crock! McCain is the "teflon don" of the political world. He's screwed up many, many times in this campaign and the press just ignores it. For whatever reason, he's getting a "get out of jail free" card by the press. The news organizations appear afraid to say anything about McCain, so Obama is all that's left to cover. When there's a candidate who claims to be a guru in foreign policy, he better at least know some basic geography like there's been no countries of Yugoslavia (and Czechoslovakia) for over a decade. He mentioned them in a speech about a month ago. Yesterday he referred to the border between Iraq and Pakistan. There's a minor problem that there are several countries (like Iran and Afghanistan) between them.

• United States
23 Jul 08
It makes me feel so relieved when I see I'm not the only one here that's noticed this. Dan Abrams has been calling him "Teflon John" for months now but he's one of the very few in the press that seems to have noticed this, or will acknowledge it at least. Annie

• United States
24 Jul 08
"So let me get this straight. When Obama refers to having visited 57 states so far, it's a slip of the tongue and should be ignored. When McCain substitutes the name Iraq for Afghanistan in a speech on the war on terror, it reflects an ignorance of world geography that disqualifies him from the presidency. I just want to make sure I understand the terms of the debate correctly..." Saying "fifty" instead of "forty" is a relatively small slip, wouldn't you say? It's not even a full syllable it's just a sound - "if" or "or"; Iraq and Afghanistan don't sound alike at all! Packers and Steelers don't sound alike either. Germany and Russia aren't the same. The surge can't have been both before and after the Sunnie Awakening. There really are no "terms" of this debate, we all have every right to express our opinions and we have our own ideas about what qualifies or disqualifies someone for the Presidency. Annie

• United States
23 Jul 08
To be honest, I haven't been watching the television too much lately. My news stories on McCain pretty much come from here and my husbands comments. The media loved Kennedy, they love young politicians that are easy on the eyes. I mean come on would you rather see the mummy or the young Obama? For me it's hands down. If I want to see the Mummy I will pick it up on DVD.


• United States
23 Jul 08
Ok, I have more to say and this is more on a serious note, do you think that McCain is getting less coverage because he is not the conservative Republican that that the people want? I mean if you go by what he stood for in 2000 he was a totally different man. He looked good then and I don't mean from a looking view, I mean from what he stood for. He was almost more of a Democrat than I am. Now, with this election he appears to be a carbon copy of Bush. But, just my personal opinion.

• United States
23 Jul 08
You're sure right about him being a totally different man than he was in 2000. I've heard and read it said that the McCain of 2000 wouldn't vote for the McCain of 2008 and I tend to agree. Back then I certainly would have preferred him to Bush. I really don't know why the media treats him the way they do. It's true that he gets less overall coverage than Obama does but since there have been so many bad things they've either glossed over or ignored completely, perhaps less is better for him at this time. Annie

• United States
23 Jul 08
Annie, it's not that the media doesn't report on McCain's gaffes, they don't report on him at all. He's been almost completely ignored since winning the primaries. Frankly, the only articles I do see on him now are about his gaffes. The reason he makes these gaffes is that unlike Obama, he's willing to talk to the American people and be candid. Obama has yet to do anything remotely similar to McCain's town hall meetings. Anyone can make mistakes in a chaotic unscripted atmosphere. Obama on the other hand can talk about visiting 57 states even when his statements were prepared and handed to him in advance. I think the New York Times issue is just another example of how the media doesn't want McCain to be seen or heard but will rush to get Obama on the front page at every opportunity.

• United States
23 Jul 08
Where do you read about his gaffes, because I sure never read about them and it's very rare to even hear about them? I don't think most of them come at town hall meetings, in fact I can't think of any recently. The Iraq-Pakistan border "slip" was on Good Morning America and I understand he had a huge one on CBS but they cut it out for him in the hopes nobody would ever know. I forget the exact context of Obama's "57 states" blunder but these that McBush has been having right and left have all been pretty serious and relating to is supposed biggest strength, foreign policy. He even "forgot" what he told his interrogators in Vietnam when he visited Pittsburgh and claimed he'd recited the names of the Steelers when for 30 years it had been the Packers. That seriously makes me think the whole incident never even happened at all. As for the NYT issue, I can't see any reason to disagree with their editor because his article didn't explain a thing about his plan for victory it was just his criticism of what Obama had written. McCain's coming to Wilkes-Barre, Pa. tomorrow which is about 45 minutes from me. I'll let you know how it turns out. No, I won't be there but I'm sure they'll have a huge report of it on the local news. Annie

• United States
23 Jul 08
Well the funny thing is. Right before reading this discussion Yahoo had an article right on the front page (a link to the article that is) about all of McCain's gaffes. It had them all listed neatly for the world to read. I have yet to see anything other than a conservative blog or a mylot post do that for Obama.

• United States
23 Jul 08
"Well the funny thing is. Right before reading this discussion Yahoo had an article right on the front page (a link to the article that is) about all of McCain's gaffes. It had them all listed neatly for the world to read. I have yet to see anything other than a conservative blog or a mylot post do that for Obama." OK, I'll give you that - if someone wanted to take the time and search online for something negative about McCain they can find it. However, for anyone that depends solely on TV news, and that's a lot of potential voters, especially older people, they'd probably never even think of making such a search because by what they see on the news there's nothing bad to say about McCain. He's a war hero who is beyond reproach. There are only two shows on TV that I've known of to report any of the gaffes he's made and they are Countdown and Verdict, both on MSNBC. Annie

• United States
23 Jul 08
I tend to agree with Mr McCain on this one. While McCain has seen considerably more positive press than a lot of the Republican Candidates as of late, there is a bias in favor of Obama. The New York Times has refused to run an op-ed by McCain, just days after running one by Obama. And there reason was this "Write an article that mirror's Senator Obama's" There is considerably more tv time for the young Senator, and the hype with Senator Clinton, and the Reverend Wright, as well as the Jesse Jackson remarks are only helping to stem the sympathy factor within the media towards Senator Obama. Granted, this is a momentous occasion in US history and many may be taking the extra press as a love affair simply because this is an unprecedented election....

• Lancaster, New Hampshire
23 Jul 08
After watching several news channels both during the primaries and now in the opening of the general election, I honestly do believe the media has been absolutely drooling over Senator Obama. Some are better than others of course. I'm not going to grade the various agencies here, but there are a few that have been almost embarrassingly tripping over themselves to get next to him. I will concede that his (Obama's) campaign is a historic one and is bound to get massive coverage, but, there comes a time when things need to normalize and coverage should return to the usual. Yes, he's black....yay....great.....yes, he's young....wow.....cool......ok folks, go on back to your homes now, nothing more to see here, just another typical candidate under all that glitter.

• Canada
22 Jul 08
There are trips and there are trips. A trip to make yourself look good is not a trip. Of course McCain does not like the media's attention with Obama. Do you really want gas prices to go high and food prices to go through the roof? Of course, you do if you favor Obama. And when I watch CBS, NBC, and ABC, they are all behind Obama, but they are liberals. Oh when McCain took a trip, no one wanted to cover it. Yet because Obama is what the media wants, a democrat who is politically correct, ---well when you get Obama as president, and you find that you have to pay $10.00 for a gallon of gas don't come crying to me.

• United States
23 Jul 08
Suspenseful, answer me honestly, have you ever heard of a politician taking a trip to make himself or herself look BAD? To answer YOUR one question here, no, I DIDN'T want gas prices to go high and food prices to go through the roof, but they certainly have under Bush. Since gas has tripled in cost since Bush takes office I really fail to see your reasoning in saying it will go higher under Obama than under McBush. You say when you watch CBS, NBC and ABC (which I rarely watch by the way, I usually watch cable news) they are all behind Obama that's quite interesting since I just heard of another major foreign policy blunder made by McBush on CBS - this one dealing with the timing of the surge - but it mysteriously ended up on the cutting floor. I can't believe you think "nobody wanted to cover it" when McCain took his trip; they not only covered it, they also covered UP the helicopters flying overhead and the armed guards surrounding him in Baghdad when he proclaimed how safe it was and how he could walk unattended through the marketplace without fear. Annie

• United States
23 Jul 08
"Since gas has tripled in cost since Bush takes office I really fail to see your reasoning in saying it will go higher under Obama than under McBush." Annie you know that isn't true. Gas prices have doubled under Bush, not tripled. They were $2.00 a gallon at the end of Clinton's term. After Bush took office they dropped as low as $1.70. Now they are up to roughly $4.00. They'd have to be $6.00 per gallon to have tripled.


• United States
23 Jul 08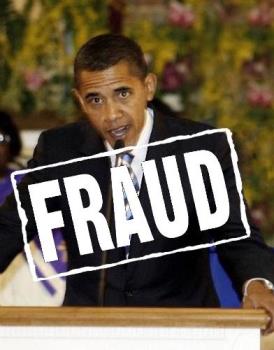 okay lets really look at this- Obama has risen up from no where and has become quite the popular man. no news station really gives in detail what mccain is doing. it is always obama this and obama that. so yeah i really think that the media has shown favoritism with obama and it has nothing to do with the fact that he is black- personally i call him half breed cause well that is what he is. second off- it doesnt really matter- what is set in motion for our future is going to end up with Obama being president. he is the first presidental canidate that already has secret service body gaurds. he has gone over to the middle east - as if he is already the president. I personally think that Obama knows exactly what he is doing and he is living out as if he has become president. i think he is arrogant and although i dont agree with what he is doing, i dont really like Mccain any better. this election i hate to say it but is already over- and the out come- osama i mean obama for president.

• United States
23 Jul 08
"osama i mean obama for president." That kind of says it all as far as where your feelings lie. I think there is always Secret Service protection for Presidential candidates although I do think Obama got it sooner in the campaign than usually happens. I'm not going to swear to that but I think that's how it is. I have to ask respectfully, how can you call Obama "arrogant" considering what we've had in the White House for over seven years? Bush is the definition of "arrogance". Annie

• United States
24 Jul 08
"Personally i call him half breed cause well that is what he is." And this is your way of putting him down? What exactly do you find insulting in his being of mixed race? Does this make him lesser than a "real" white person, or a "real" black person? "osama-i mean obama. . ." Gee, I don't see any racist overtones in any of your post.

• United States
24 Jul 08
"...While he's not perfect, McCain by every measure is by far the more qualified candidate for president, and if the election is decided on the issues and the candidates' qualifications (a big if) he will win." The issue of what makes someone "qualified" to be President has been discussed over and over again and there's not "right" answer to this one since being President is a totally unique position where there's no consensus on what makes someone qualified for the job. If McCain should win over his qualifications then John Kerry should have won in a tremendous landslide in 2004. As for the election being decided on the issues, those of us who disagree with McCain on the issues would certainly not agree that he would win on that basis. Annie

•
23 Jul 08
OK, I get it, You are pro-Obama. I have been sitting here watching CSPAN air that Illinois goof bag Jr Senator act and talk like he is the Commander in Chief, while on this "Notorious Fact Finding Tour". Senator Hagel's stock just went through the floor. He must have a real low self esteem to be seen with Barrack HUSSEIN Obama. What a JOKE. Well, I guess the Joke is on us, the American people if this "wanna-be" becomes our President. Yah, real historic trip. Do I think McCain is being treated unfairly. Ahhh ?? YAH ! Lets face it, the BIG Three (ABC,NBC (National Biscuit Company), and CBS) are not real news outlets anymore, they are Democrat Party Protagonists. This whole campaign is a joke. McCain seems to be rolling over, and Obama "The Wanna-Be" President is acting like He IS the Commander-in-Chief in that press conference. Although McCain needs to liven up and make a fight out of it, at least he isn't acting like the "preordained" President. This Fact Finding Trip is nothing more than a Campaign Fiasco. He's a JOKE, and We've been had. But I will still vote McCain. Even though he is a RINO(Republican In Name Only)He is the best choice under the circumstance. Where is Reagan when we need him. Reagan, we need Reagan, Jefferson (boy would Thomas be disappointed) Lets Face it this election is a BIG JOKE. The FIX is IN.

• United States
24 Jul 08
Thank you, Moonlight! RFMaster08, please don't let Kennyrose scare you; all opinions are welcome here and you'll soon see those of us who support Obama or even those of us who don't attack him are in the minority here. I thought Obama handled himself very well and will truly be a breath of fresh air compared to the embarrassment we've had for the past 7 years. I like that he didn't lie about it being safe enough to walk through the marketplace in Baghdad while helicopters flew above him and armed guards surrounded him, hidden from the camera's view, of course, like McCain did a few months ago. You say we've been had and the "fix is in"; I say we have to fix the fix that happened in 2000 and somehow got extended in 2004 due to fear tactics. Annie