I Hate Mosquitoes!!!!!......Do You Have Mosquitoes There????

India
July 29, 2008 12:30pm CST
With the onset of rains we are constantly facing the mosquito problem...i am allergic to all those liquid mosquito repellents in the market...yesterday i could not sleep all night these nasty mosquitoes kept biting and also my maids son has been diagnosed with Malaria...so today i went and bought a mosquito net i feel this is the safest method to keep the mosquitoes away...i had taken my maids son to the hospital and he has been detained there for two days because of high fever of malaria..Do you have mosquitoes in your part of the world? how do you keep them away and protect yourself from getting bitten? do you also have cases of Malaria in your country or has it been eradicated?
6 responses

• Pakistan
30 Jul 08
Hi dear we do have lot of mosquitoes, specially in Rainy season. and i hate them too, also their sound and sure their bite marks Well we all sleep indoor, and house have double doors, one with mesh to avoid mosquite, fly coming in, but make it airy too. We also have fan running and we use Liquid Mosquito Repllenent. i dont like my kids to be biten by them Take care

• India
31 Jul 08
ha...ha.... everyone hates them but they are everywhere to accept and grow your hatred. but the most important thing is the way they have grown in the recent time to adapt to environmental needs to survive. previously the mosquitoes used to be smaller but now they are as big or even a bit bigger than flies. this reminds me of what i learned in biology in the school days. the mosquitoes mutate and the ones with the better characteristics to survive in the present environment thrive. this prevents their extinction.

• United States
29 Jul 08
We have mosquitos but where I am they're not really bad. They've been out for weeks now and I've only been bitten once. In my country we have West Nile Virus carried by mosquitos but I haven't heard of malaria here. I know it's very, very serious. I hope your maid's child recovers completely and quickly!

• United States
29 Jul 08
I am alergic to mosquito bite also. There are not many mosquitos here but whenever I go to a grassy area I am sure to get bitten. I have found that Avon, skin so soft will take care of the problem of being bitten. I use skin so soft lotion and shower gel and I do not have any problems.

• United Kingdom
29 Jul 08
My home country does not have a mosquito problem so it is impossible to catch Malaria here. However I really love to travel and my favorite destinations are tropical islands and beaches. I have been to countries that suffer from Malaria cases and think that these are really sad. I take a mosquito net that I put over my bed. I wear mosquito repellent as well as arm and leg bands. I know that mosquitoes come out at dusk time so if I am wearing shorts in the day I change to trousers in the evening. I have given up taking Anti Malarial Pills. The first time I took these I had eye sight problems and the second time I took these I had terrible mouth ulcers. I have been to Kenya and they have Malaria there that can be very serious. I am sorry to hear about your maid's son and hope that he will feel well again very soon.

• India
29 Jul 08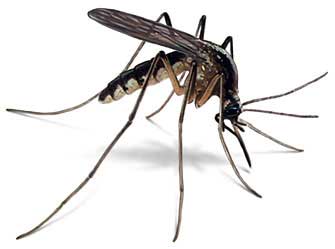 I hate them too. The rains have just started where I stay and the mosquitoes have also started coming in. There are very few here now, but in a moth or so the situation will worsen. I myself have had malaria many, many years ago when I was a child. Thats one more reason to hate mosquitoes