NASA plans for a Moon Colony by 2020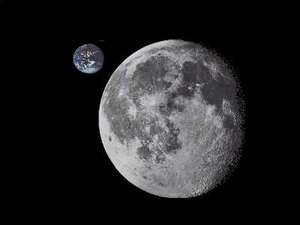 Canada
July 31, 2008 10:17am CST
In 2006, NASA annouced that they will be working to establish a permanent lunar colony or 'moonbase', by the year 2020. This could prove to be the first of number of bases, and will mark the begining of human colonizing the moon. It has been almost 40 years now since humans first set foot on the moon and by 2020 it will have been 54 years. There was a tremendous push to do that, and then, after it was accomplished, nothing further happened. I think this proposed moon base is far overdue. We've had the technology to do it for some time now but the will to do so has been lacking. Humans landing on mars would also be a welcome project that can be done now.
4 responses

• Philippines
31 Jul 08
Moon colony, looks like a science fiction movie.

Why did they give so much attention to this? Are

we going to leave earth soon? Is this our way of

preparing for the worst case scenario of the future of our planet earth?

• Indonesia
22 Jul 09
I never heard of that before until now... It's a great breakthrough although was just a concept and announcement right now i think... But i'm sure those NASA scientist will achieve that concept to be fulfilled... 11 years later should be enough maybe...

• Quezon City, Philippines
1 Aug 08
Finally I am hearing this things again. i think we really need to explore from outside of our planet because we have explored every corner of the planet already. I think its about time we have to explore more outside of our planet and learn more things about those things that we can reach. Maybe there's more things to learn there.

• United States
31 Jul 08

I think that would be a great step forward to find our men on the surface of Mars. I know they have been looking at the planet for some time now and sending back pictures. I have always been enthralled with astronomy and man's venture into space. The year 2020 doesn't seem too far away and it has been a long time since humans first landed on the moon. I was just a baby at that time! I am now forty years old myself.