Do you like soft bed or stiff bed?

Shijiazhuang, China
August 9, 2008 12:17pm CST
I like to sleep in stiff bed. I believe it is good for my spine. In soft bed I feel like floating and unstable. After I get up I feel a little uneasy in my bones. And I prefer stiff pillow. It is hard for my to find a right position to rest my neck on a soft pillow. Do you like soft bed or stiff bed?
5 responses

• United States
9 Aug 08
Sometimes I sleep on the floor because it seems comfortable to me. So yes, I would have to say that I prefer sleeping on a harder type bed. My ex husband always had a water bed and it was the worst thing for me. My body felt terrible after sleeping in it when I'd get up in the mornings.

• Shijiazhuang, China
9 Aug 08
My wife like water bed but i don't. Good luck.

• United States
9 Aug 08
I much prefer a stiff bedding over a soft one. I did have a soft bedding for quite some time and yes I can say that I woke up numerious times with my back aching alot. I recently had a friend give me a firm bedding that yes it took time to get used to but it is so much better than the old one I had. I can get a good nights sleep and not feel all sore when I wake up to go about's my day of doing things.

• Shijiazhuang, China
9 Aug 08
I have alike experience. Good luck.

• India
9 Aug 08
I prefer to have soft bed. being on the heavier side of life I think I am more comfortable in a soft bed as it takes the contour of my body and adjusts accordingly. On a stiff bed I am never comfortable and have a feeling of something pushing me from under. The soft beds feel more cozy on my body and warm too. This might be because in a soft bed you have more surface of your body actually in contact with the bed than in the case of a stiff bed. Though I must say Doctors advise to use stiff bed ( not hard but just stiff). This not only helps you in having a good sleeping posture but also helps your body from being tired in the sleep due to wrong sleep postures. You would find the positive effect of sleeping on a stiff bed after you wake up in the morning. Research shows that people that sleep in stiff beds are more active through out the day than the people who sleep in soft beds.

• United States
9 Aug 08
I would prefer to sleep in a stiff bed rather than soft. I think that you gain a better rest and sleep acquired from a stiffer type of bed. I also believe that it is better for your back and you can maybe have less aches and pains. I find it more comfortable to sleep on a harder bed compared to beds I have had in the past.


• United States
11 Aug 08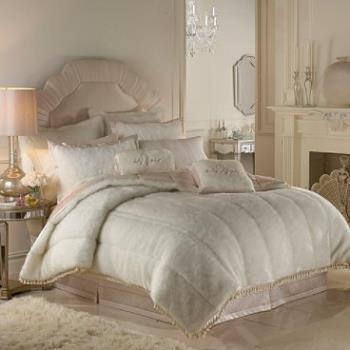 I usually take a stiff bed and put a feather bed on top of it.

I have 2 kids so I never really get to have a good nights reset as it is.

But it is very comfortable and only had back problems when I was pregnant. Now i don't have my feather bed and my back hurts all the time.

I dunno. I guess I would need a bed on the softer side but wont mind the stiff bed either.