Computer journaling or handwritten?

Canada
August 25, 2008 8:05pm CST
I've been doing a lot of my scrapbooking upstairs lately, because I like to be on the same floor as the kids while they are sleeping. Because the PC with the printer is downstairs, I've been writing a lot of my journaling by hand. It's easier than going up and down all evening, but sometimes I miss using all the fun fonts that I've downloaded from the internet. Do you tend to use the compter, or write things out by hand?
6 responses


• United States
13 Jan 11
Handwritten for all of my page layouts, I just think it adds more of a personal touch, and a little something more to be treasured.

• United States
7 Oct 08
I like to handwrite the journaling. I think it adds a more personal touch to the book. I think it shows that I took the time to hand write it. I don't know, I think it just shows that a part of you went into the book other than your pictures and layout. Your words are there in your handwriting.

• United States
14 Sep 08
Can go either way. If it is a long journal thing, computer. SHort little things, either. My handwritting is not so good. I know they say use your own handwritting as that in itself is a memory in years to come, but if it isn't readable, why bother? I would rather they remember me for who I was and all instead of by my handwritting! I do like to do handwritting if using the gel pens and with a certain kind of printing - you know, the long part of the f or a long s .

• United States
7 Sep 08
My handwriting is so messy, that if I have more than a few lines to journal, I will use the computer. That why the generations to come can see my scrawl and find out they inherited their bad handwiting (and spelling - another thing a computer is good for). I also like to change out my fonts as well.

• United States
6 Sep 08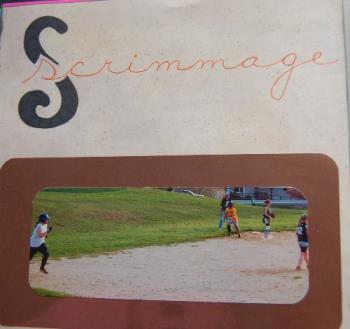 I prefer doing my journaling by hand. It just makes the pages more personal and gives it my individual touch. And I can use differnt sizes of tags, scraps of paper, different papers to do my scrapbook journaling on. There are a lot that would rather use computer journaling, but I'm not one of them lol.