Is there any book lying near by you?.....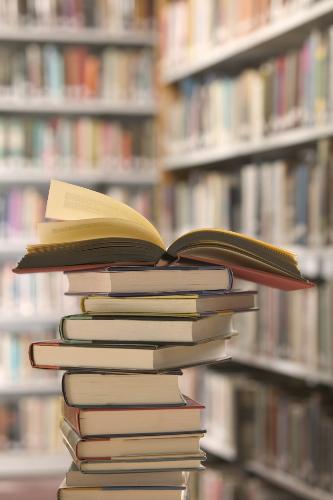 India
8 responses

• Philippines
28 Aug 08
The book that's lying near me is my Child Psychology Book entitled "Voyages in Development". Page 51 talks about Chromosomes. A rod-shaped structures found in cells. It says there are 46 chromosomes, arranged in pairs in a normal human cell. Then it talked about genes, the thousands of segments found in chromosomes. So boring,lol!But all these leads to a discussion on how genetic anomalies occur, a much interesting topic.

• India
28 Aug 08
Dear brisk,the book lying near me is titled as The DNEMS program.I am printing the four lines of page 51. "You should give serious thought to selection of your company's name.Hopefully you will use it for along time.Chose a name that will allow you to carry a wide range of products.If your namelimits you to one product,it could become very difficult to expand your business in the future." I hope,it will your purpose. Have a nice day!!

• India
28 Aug 08
You bet sure it does.I am recently into online marketing and business, and I came to realized that the name of the company also matters a lot, and even if you are just putting the name/title of your website for business you have to think thoroughly before publishing it.Your website identifies your product.

• Canada
28 Aug 08
The book is by MaryJanice Davidson and titled undead and unworthy. Vampire book the 4 lines are "And don't even get me started on what i did to the Ant and my dad. I'd wished for a baby and i got one - because the had been killed. It wasn't my fault it was a Monkey's Paw situation. I'd been wearing a cursed engagement ring at the time." Honestly I have no real explanation for that because I haven't read ANY of the rest of the book. I have read the others in the series but its been a while.

• United States
30 Aug 08
How fun!!!! I have a lot of books around me. One of them that is closest to me is 'The Sivananda Companion to Yoga', and on page 51 is a photograph of someone performing Bhujangasana. The other one right underneath it is called 'Lessons from the Art of Juggling'. On page 51 here is what the authors have to say about Commitment and Discipline: True excellence is only achieved through total commitment and consistent discipline. Discipline does not refer to a mindless, mechanical, grim, stiff-jawed approach to learning. Rather, it entails an organized, intelligent, aware, consistent, enthusiastic, unrelenting commitment to a process that leads to the realization of a goal.

•
29 Aug 08
Hi brisk, the book that is lying nearest to me is Twilight by Stephanie Meyer. It is a vampire romance novel. The four lines from the book reads: They put me in the emergency room, a long room with a line of beds separated by paste-patterned curtains. A nurse put a pressure cuff on my arm and a thermometer under my tongue. Since no one bothered pulling the curtain around to.. I finished reading this book but my sister is reading it cause I wanted her too. It is a good novel. One of my best reads. Happy mylotting!


• United States
30 Aug 08
The book is name The Power of Intention, by Wayne W. Dyer. Pag.51 Wait for beauty. It talks about awaiting the arrival of goodness and Love as well as beauty to my life by loving profoundly every thing that surrounds me by showing veneration for life itself! Contemplation of beauty it helps to feel the Power of Intention in your life. The book Iam reading is in Spanish I don't know if pag. 51 has the same quotation on the English version. May I ask why page 51?

• Australia
21 Oct 08
Hi brisk! This is nice by the way, the book I have is by Patricia Cornwell " At Risk" this is a crime thriller book! And heres the page 51. The murdered old woman suddenly enters Win's mind. He imagines her purplish-blue swollen face, the huge, dark clots on the underside of her scalp, and the holes punched into her skull, bits of the bone driven into her brain. He imagines her pitiful, brutalized body on a cold steel autopsy table, doesn't know why he's suddenly thinking about her, tries to push her away.