Anybody here into bead craft?

Philippines
4 responses

• Philippines
27 Dec 09
Hello rakittera! I am into bead crafts. I make accessories out of different kinds of beads. I also make use of semi-precious stones. I mix and match. I also use metal findings for my output. It started out as a hobby which turned out to be a good business. The bracelet on your profile is nice.


• United States
31 Jul 10
I love gem stones so much. Once I get going, I'd probably use semi-precious stones all the time. I hope mine turns into a business too, but right now, I'm focusing it on being a hobby. Right now, schooling is more important.

• United States
30 Sep 08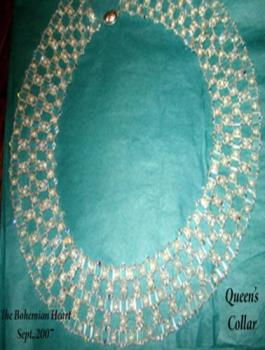 I know this is kind of late and the discussion has been resolved but..... I love making my woven beaded jewelry so much that I quit my job in June to do it full time. I have already been asked to reserve time to do wedding jewelry and bouquets for 2 weddings in 09 and 2010. I am very excited about being able to do this all the time.

• United States
31 Jul 10
Wow! That's amazing! I'm just a beginner with beading jewelry and I hope I can get really good at it. I don't know if I'd do it full time though.

• United States
31 Jul 10
Oh my. I just love the bracelet in your avatar. It's gorgeous! I hope I can get that good! I just started learning how to bead. I can't wait to get really good at it. Right now, it's just a hobby because I'm still in college and working part time. But maybe it will become a business soon!

• United States
8 Nov 09
I love beading. It seems to relax me. I just wish I had more time to do it.