Did you know that Lean...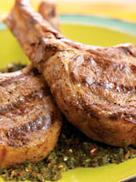 Singapore
October 13, 2008 4:25am CST
Lean protein, should be made a core part of your meal plan. Lean protein satisfies your hunger and keeps your blood sugars at a steady, constant level. Lean protein also allows you to maintain your muscle mass while losing weight, keeping your metabolism running at full speed. Cutting back on protein during weight loss will contributes to muscle mass loss. And the body, reacting to conserves the body of it protein, will also adjust to a slower metabolism. Lean protein, the best choices include lean cuts of beef (such as eye of round), ground beef (sirloin, lean, and extra lean), tenderloin, top loin, and top round, as well as skinless turkey and chicken breast, pork loin and pork tenderloin, fish and shellfish, and tofu and soy-based meat alternatives. Not all red meat are good and lean proteins. Some of the following sources are high in saturated fat should be avoided. These include brisket, liver, rib steaks (like prime rib), chicken and turkey pieces with the skin (as well as dark meat), duck, and goose. So, have you had your required portion of lean proteins today?
2 responses

• Singapore
13 Oct 08
that's some very good and useful information. i'm trying to help my partner lose weight. must take down those good protein and include them in our diet. one thing though, what exactly is pork? i've been trying to find out whether it falls under red or white meat. some say it's red, others say it's white. what exactly defines a meat as red or white? i'm always confused but i'm treating pork as white meat for the time being. reason being i noticed that red meat tend to have a higher iron content while pork is similar to chicken in this aspect. cheers ;p

• Singapore
14 Oct 08
OK... I am no expert in this. So do not quote me on it. I will share what I know.

Usually, to define the meat as red or white, look at the meat when it is raw. If the raw meat is red, then it is red meat. If the meat is white, then it is white meat. Generally, for meat, most of the land animals are red meat with the exception of chicken. Chicken is considered a white meat. For White meats, generally all fish are considered white meat. I am not sure about Salmon though. But I will still categorise it as white as it is a fish. Most red meats, when cooked, will also turn a dark shade of grey or brown. This coloring reenforces the categorisation that red meat will turn into dark shades when cooked. Some people confused pork as white meat because they look at the meat AFTER it is cooked. If you look at pork, when it is cooked, it turns a pale shade of white. So, to answer your question, pork is a red meat. But if I am wrong, do correct me. We are all here to learn

• Singapore
14 Oct 08
yah i heard about the colour of the meat thing also. but the colour of raw pork and raw chicken is quite similar, don't you think?

about the fish thing, i remember reading something about tuna and salmon being classified as red meat as well. it's really confusing to me but i guess i'll just make sure my partner eat more lean meat. thing is we love to eat marbled pork. it's those pork slices where there are fats interlaced. looks like kobe beef and it taste really



• Singapore
14 Oct 08
ha ha ha ha ha... I know exactly what you mean. Those marbled pork slices are really nice ain't it? Well, I found a substitute though. I don't know how to say this in English. But go for the "Twee Bak" cut. Remove the fat and the skin and sliced thinly like marble pork. AND then coat with a light layer of corn starch before boiling it. Just as good and twice as nutritious!


• Canada
14 Oct 08
As a rule I should be healthy and lean because lean protein is my favorite. I don't like it because it's good for me. I don't like it because it's a good choice when dieting. I like it because it's what tastes better for me. I don't like meat with fat, I don't appreciate dark meat in chicken that much and I don't like the skin either. The exception is liver, which I like a lot and eat occasionally. But liver is also quite good for many other things so it is a matter of balance. I love fish and shelfish and those are part of our normal choices anyways. What can I say? Some people love sugars. They can't resist a cake, a cookie etc. Me... I can't resist a rare steak without fat LOL

• Singapore
15 Oct 08
Yeah, you are so right my friend. Everything we eat is okay. As long as we eat them in moderation, there is no problem eating what ever you like. The key to a diet to be successful is to burn more than what you consume. So, if one does not exercise a lot, cutting down food is one way. And looking at what you eat helps. That is why lean meat is something that should be added to the diet if you love to eat meats.