Did you know... the cellular phone was invented by...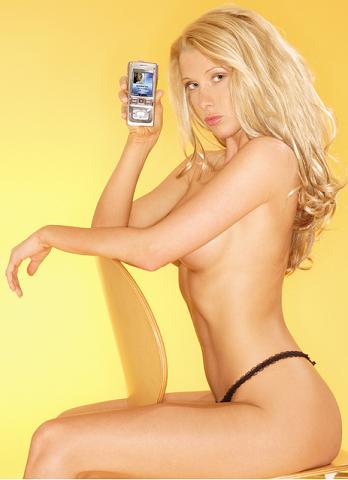 Singapore
November 28, 2008 1:44am CST
Dr Martin Cooper invented the cellular phone back in 1954. Dr Martin Cooper is known by many as the father of the cellular phone. Hired by Motorola in 1954, Cooper worked on developing portable products, including the first portable handheld police radios, made for the Chicago police department in 1967. He then led Motorola's cellular research. On April 3, 1973, at a public demonstration in the streets of New York City, Cooper used the heavy 30-ounce phone to place the first cell phone call. And who did he call? It was none other than his rival at AT&T's Bell Labs, Joel Engel, who had been competing with him to create the phone. Cooper commented, "As I walked down the street while talking on the phone, sophisticated New Yorkers gaped at the sight of someone actually moving around while making a phone call." This first cell phone call caused a fundamental technology and communications market shift toward the person and away from the place. "People want to talk to other people - not a house, or an office, or a car. Given a choice, people will demand the freedom to communicate wherever they are, unfettered by the infamous copper wire. It is that freedom we sought to vividly demonstrate in 1973," he said. Cooper started the 10-year process of bringing the portable cell phone to market. Motorola introduced the 16-ounce "DynaTAC" phone into commercial service in 1983, with each phone costing the consumer US$3,500. It took seven additional years before there were a million subscribers in the United States. Today, there are more cellular subscribers than wireline phone subscribers in the world, with mobile phones weighing as little as 3 ounces.
2 responses

• Singapore
28 Nov 08
Yeah yeah. Motorola is the 1st batch of cell phone to surface in the market, and the most popular was those big big type of cell phones, which some ple began to use the idea and convert into a water bottle instead.. lol =D Other than that, there was the startac series too, and it was a flip phone somemore.. lol =D But too bad, after that two, nokia came out with their phones, and they won the market over motorola.. hehe =D

• Singapore
1 Dec 08
Yeah... I remember the startac phones too! Darn it, we are that old?!? Heh heh... shortly after Motorola, Ericsson was the next king in the cell phone market before Nokia took over. I remember those phones by Motorola, Ericsson where there is only one freaking line on the darn LCD. And every one was willing to pay a few hundred dollars, in the range close to a thousand for those phone that has virtually no features (compared to the basic phones of today). Who would have known that SMS is going to be popular? AT that time, if you can make a call on a mobile, you are king already!


• Singapore
1 Dec 08
lol =D we are not that old.. It's because we seen our parents using them.. lol =D ANd yeah, ericsson came out with their phones when i was in secondary school. Plus, it was a 'ah beng' phone, with all the flashing lights and very loud ringing tone.. lol =D

• Singapore
1 Dec 08
Yeah, i remember those flashing lights too. Then when the Nokias came out, they have the flashing stickers too. It was THE rage at that time. Every body is having it. I think I still have mine stashed somewhere. I dunno if it is still working. Maybe I should dig them out to test if it is.



• Canada
29 Nov 08
LOL quite interesting who he called first... and why hehe I am not the biggest fun of mobile phones. I appreciate the freedom they can bring but I really feel they are being used way beyond what they should - camera, video, music, even tv? But hey, not saying it wasn't a great invention, just that consumers are being tricked into spending more and more for their cell phones because of all the little nothings added that really have no special reason to exist - who in their right mind wants to watch a tv show in a scrern as small as that?

• Singapore
1 Dec 08
Trust me, if it is there, there will be some addict who will watch TV on their phone! I ever seen some one who is so addicted to watching TV, he even got a dvd player with the screen attached to watch his favorite series while travelling on the train during the commute between his destination. It was such a funny sight to see him, hands outstretched to support his DVD player, headphones and a big CD pouch that seems to contain all his favorite shows. So, if the cell phone can stream his favorite TV show, he will probably be one of those in line to get it to satisfy his TV fixes!