Circuit TV at work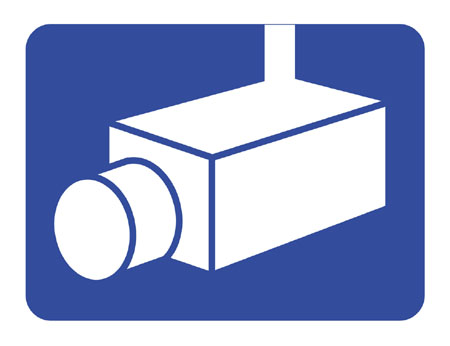 Malta
7 responses

• United States
8 Dec 08
I've never had the experience and I don't know. I suppose if I signed a contract with my compamy stating this as one of their policies I wouldn't mind (after all, I did sign the contract), but, if they all of a sudden brought the cameras in at a much later date then I would have to think twice about what was going on in their minds. Purrs, Catwoman=^..^= & Mija

•
7 Dec 08
Hi ronaldinu, Yes, I think it is a good idea to have it in schools, then you can monitor the pupils and when yoou have a bully in school then you will know who is the bully, yes i am all for it in schools. Tamara

•
6 Dec 08
Nowadays the way students can be towards teachers I think it is the best thing to do for the head teachers safety, more than anyone else..or for both...littleowl

•
6 Dec 08
Hi there ronaldinu I think they have to justify having one there. I think there can be problems at the heads office at the camera could settle a situation should one arise. I think maybe in some lines of business they need them due the staff helping themselves to products. I think that in some places it really isn't necessary if it is just watching how fast the employees work or something like that.

• Singapore
6 Dec 08
haha.. It depends on how u think.. If u meant to do something bad, of course it's gonna be breach of privacy for u.. but then again, u are in a school and that's not your private place nor house, so what privacy do u have in there?? lol =D Hopw after circuit tv at home monitoring own kids?? Is that a breach of privacy for the kids too?? lol

• United States
6 Dec 08
No, I do not, unless they kept it secret and did not tell you it was there. It is not just to monitor you, it would protect you against any false accusations. It would provide help for you if some students had criminal behavior or were just overly mischievous. Now, you do have the right, if you believe they are wrong to do this, to go work somewhere else.

• United Kingdom
6 Dec 08
I think it depends on the kind of work and kind of workplace you are in, sometimes CTV is essential and you feel a lot safer with it, it is there for your protection, yet we do see it as an invasion of privacy, naturally it shouldn't be in the changing rooms or toilets but if there is an incident and it's recorded it can back you up, especially if there is a case against you and it's your word against someone elses.