Have you ever had a "white christmas?"

United States
December 7, 2008 2:54am CST
So have you truely ever had a white Christmas? I live in east Tx where we very rarely if ever get snow so the chances of having a white Christmas are about like winning the lottery! I lived in New York for three years and they get plenty of snow. But I still did not see a white Christmas. Just a cold muddy one!
8 responses

• Australia
7 Dec 08
I've had two, but so long ago I can only remember them from the old black and white photos of snowmen my parents took. 1950 and 1951, when we lived at 72 Castletown Street, West Kensington, London. WC1. I can still remember the address lol, and we attended St. John Lillian's school, where we got a hot lunch whioh almost invariably included a tapioca pudding with strawberry jam, which we all stirred up into a pink sludge. But I don't actually remember the snow lol. Lash

• Philippines
7 Dec 08
I haven't got the chance to experience a white Christmas EVER. I live in a tropical country so it is really impossible to experience one.

But I think having a white Christmas adds more "christmas atmosphere" to the ambiance. And I'm looking forward to experience it soon. Advance Merry Christmas to you!


• Australia
7 Dec 08
Never. I have lived in Australia my whole life and it only snows in the mountains here then only in winter which is in June. December for us is the first month of summer and it is quite hot on Christmas day. Still we have always insisted on having the full hot turkey dinner as if we were living in a cold climate. Quite odd really.

• Philippines
7 Dec 08
hi there. i live in the tropics.. so no snow... i wish i can have a white christmas someday too... happy mylotting.

• Malta
7 Dec 08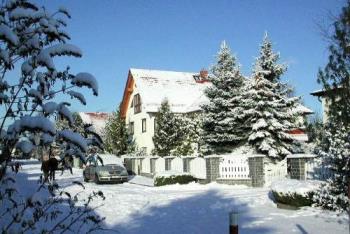 I never experienced a white Christmas. In my sunny islands it does not snow. So I will never experience a white Christmas unless I travel to other countries. © ronaldinu 2008

• United States
7 Dec 08
well ive lived in Southern California and am now back in Southwest Arizona..so no white xmases to speak of! i actually had never even seen snowing falling in real life until i was 31 years old i believe. id seen it on the slopes, id seen it on the side of the road, id seen it fall on tv, but never in real life. then at 31 i got to fly back east to Pittsburgh to visit my mom and sister for xmas! the visit was wonderful of course, and i actually got to see real live snowfall! it was a very small flurry but it was beautiful! i was happily waiting for a my very first white xmas! then it cleared up 2 days before xmas..and was slightly warmer on xmas day!! turd weather lol! in fact the day AFTER i left for home..they had a friggin Blizzard!! just my luck, always happens that way lol!

• United States
12 Dec 15
Oh yes, many times. I am originally from Erie, Pa...and it is a white Christmas there about 50 percent of the time. It is in the snowbelt. When i was a kid we had some wild rides to and from my grandparents farm...It is a miracle we stayed on the road!

• United States
7 Dec 08
We had a white Thanksgiving! Actually, when I was a kid in the 70s, our Christmases were mostly white. There was a cold spell in the US for everyone during that time. We generally have SOME snow on the ground, but not always. I remember one Christmas in the 80s that I made a mental note to remember that there were kids outside playing basketball that day! I thought "this is really odd!" It looks like it will be a white one this year unless we suddenly get a warm spell.