Who opens the baby's gifts?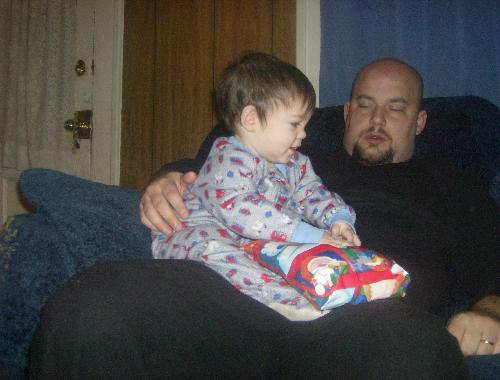 United States
December 26, 2008 8:16am CST
My youngest is 11 months old. He's too little to open his gifts himself. He played with the packages, but it was hubby who eventually opened the gifts for the baby. Do you have a baby too young to open their own gifts? Who opens the gift for the baby?
3 responses

•
26 Dec 08
Last year my daughter was too little to really understand what all the fuss was about and she was not really interested in it all. This year though she knew exactly what was going on and was really excited, she gets double pressies though because it is her birthday tomorrow as well! I think she has as much for her birthday as she got in christmas presents so it is going to be a nightmare trying to find homes for all her things!

• United States
26 Dec 08
When my kids were babies I opened their gifts for them. I set them in my lap and basically let them help though. They like to tear at the paper they seem to like the paper better than the gift inside when they are little like that.