Do you feel scared when you are alone..??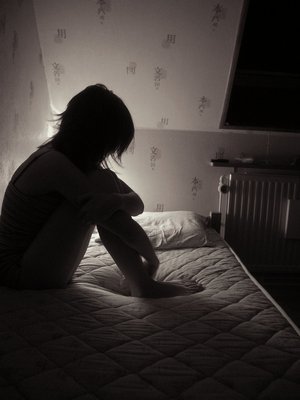 India
January 7, 2009 1:57am CST
At times,i feel really scared when i am alone. Espically when i see all those horror shows or a movie, i feel their effect later on. It squite funny but i find it really hard to sleep alone. I prefer sleeping with my brother. How about you people??
5 responses

• Malaysia
7 Jan 09
Most of the time I do not feel scared when I am alone. But there were times when I had goose bumps. The problem is I can sense and see things. So when they suddenly make their presence felt I feel insecure for a few moments. As a part time ghost hunter I have been attacked several times before. Even thougfh they could not do much to me I can still be surprised when I am not prepared.
all the best,

rosdimy

• India
7 Jan 09
wwoow?? how did you feel?? It must be really scary?? Do they harm you ?? I have heared some of them are good and some of them are really bad?? how was your experience??


• United States
7 Jan 09
It depends. I really like to be by myself sometimes and chill and take in the scenery. It allows me to be calm and think things through. But sometimes according to where I am and according to what time it is I would feel a bit scared. It's because there really are a great bit of evil in this world. And since my grandfather practiced witchcraft there is a generational curse. And there are still demons present. So if it's around midnight and I'm outside by myself then yeah. I would be scared.

• United States
7 Jan 09
I actually really like to be alone during the day time. I like being able to do whatever I want to do. But at night, I admit that I do get really scared. I have to have all of my blinds and curtains shut or I think that someone is watching me. Its a little weird.


• India
7 Jan 09
not at all ...i love it enjoy it ,relax , catch some good flick on tv ,take a nice hot bath i like it even more when i have my own room