Atheist Ad Upsets Bus Driver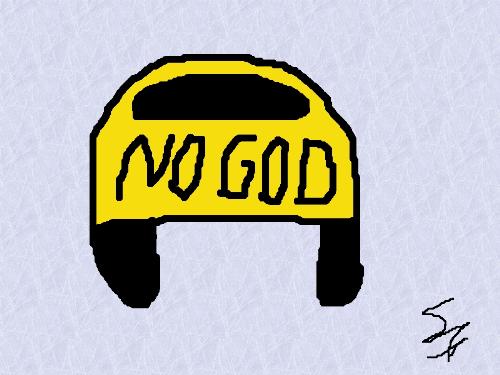 United States
January 16, 2009 7:13pm CST
An advertisement purchased by atheists has upset a religious bus driver to the point where his job may soon be on the line. * At this point, Ron Heather, from Southampton, Hampshire is working with his employers to find buses not sporting the offending words. * Both employer and employee are in a difficult position. The employer needs the income the advertisement brings in, and the employee needs the income brought in by the job. * First Bus gave a statement: "As a company we understand Mr Heather's views regarding the atheist bus advert and we are doing what we can to accommodate his request not to drive the buses concerned."* "As an organization we don't endorse any of the products or sentiments advertised on our buses. * "The content of this advert has been approved by the Advertising Standards Agency and therefore it is capable of being posted on static sites or anywhere else."
3 responses


• United States
17 Jan 09
http://news.bbc.co.uk/2/hi/uk_news/england/hampshire/7832647.stm * This is where I got the story from, and if you can get any more from the story than I did, your a better reader than I



•
17 Jan 09
This story is an example of the ambiguity of free speech. The main factors affecting this are religion, social development and obviously political views. I think that free speech should be untamed. To restrict someone's opinion leads to oppression.

• United States
17 Jan 09
Personally the job is more important than what is on the bus. I work in a Catholic Hospital. I am not Catholic I have an entirely different set of beliefs. But the pay is TERRIFIC. SO when on occasion nuns walk by and say god bless you I just say Yup. Just because I work somewhere doesnt mean I agree with their policies. He drives the bus so he doesnt have to look at the add all day. If they cant find him another bus and he quits his job that is a dumb choice in my opinion. Would Jesus really rather your family starve than you drive a bus with a different add on it?