The Soviet Union - why did they give up?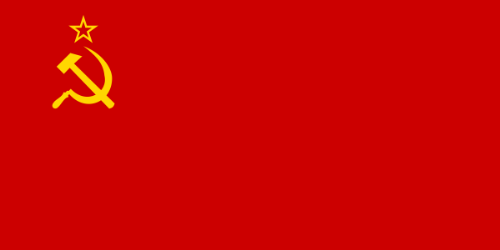 Latvia
January 22, 2009 5:23am CST
The Soviet Union collapsed on 1991, nearly 18 years ago. I live in country which used to be under thins unions wings. I was a little kid when it started to fall in pieces but I remember main events back there. We lived in our own commune, abroad were like other planet. On summer trips we drove around other Soviet countries where there was only one language - russian. This organization was tough, ideological and very unfair. Unfair because it repressed individual countries freedom. Countries like Latvia, Estonia, Ukrain, Georgia, Lithuania etc. had to give up their ideas and dreams about their own motherland. But there was something good about it too. There wasn't unemployment, money problems (meaning that hardly there were people who couldn't buy a piece of bread for them to eat). I wonder, what really happened in year 1991? Why did they suddenly decide to approve our countries to be independent?
3 responses

• United States
22 Jan 09
"There wasn't unemployment, money problems (meaning that hardly there were people who couldn't buy a piece of bread for them to eat" Yes, food prices were indeed low for general staples such as bread, if you didn't mind standing in line for a couple of hours to get it. Store shelves were pretty empty. On the other hand, items like a regular chocolate bar was a pure luxury item. Variety of choice was pretty much unheard of. Fruits and vegetables, well you were stuck with the regional stuff. Bananas, pine apples, other exotic fruits, you never got to see them in stores. Cars, you ordered one and then waited five years or more for delivery. And they had no extras but people were really good at fixing them. Hey they had to last a long time. And they weren't cheap either. Unemployment... well, if you don't mind being told what work you should do. There were a lot of people in jobs they didn't like and they worked accordingly. After all, there was no fear of being fired. And then they wondered why supply didn't keep up with demand.... What happened in 1991? Well, it actually happened earlier. People got tired of it. They saw how much better off the west was, they saw that their system didn't work. They also were tired of being told what to do, what to watch, and where to go on vacation. Even worse, supply chains were so crippled, they stood in line for long hours for the yes oh so cheap bread. And sometimes they had to go in line elsewhere again because the first store had run out. For everything there was a waiting list from getting a place to live in to the furniture, to the car. Top that off with constantly being under the watchful eye of the government... don't step out of line or else (Stasi in East Germany, KGB in the Soviet Union,... there was a reason why they were feared and hated so much). Looks like a lot of people, rather harmless everyday people, were on their watch list. And things were seemingly going downhill, not up. More and more people didn't believe the party line anymore. They simply knew better. People wanted an improvement. Well, in 1989 the East Germans found an easy way into Germany through Hungary (which was an approved vacation destination for them). That was the start. And then there was no stopping it. Once the borders were open the Soviet Union lost control and the individual countries decided to separate themselves from the union. Wasn't peaceful in all but in most cases. Of course it also greatly helped that the government of the Soviet Union decided to throw in the towel in some way and let it happen. This time they didn't roll out the tanks and the military machine to get the people back in line and to close the borders again. I have heard that lately people want to go back to the good old times. The new governments, especially in Russia, have a hard time to control crime and the worldwide recession is not helping matters either. However, they do have to ask themselves, would the downward spiral they were in end of the 80s, that forced the end to communism, have ended? Probably not. My guess is, with the worldwide recession the way it is right now... I think they might actually have been worse off than they are now. Of course they would be told by their government controlled media about how great they are doing and in what squalor the west is living in, lol.

• Latvia
23 Jan 09
Thanks for the exhaustive post! I may be too young to remember all the details but the main idea of yours is right. I am 100% against Soviet Union but from my point of view it wasn't that bad for those who were born during the soviet and lived all their lives till soviet collapsed. Firstly, they didn't know it could be different, they only had grandparents stories of free motherlands. I personally come from Latvia, from the family with German, Polish, Estonian and Latvian roots. Both of my parents were born during soviet and during that time they were fine. Because as I said, they didn't know Latvia's freedom. As there were 13 countries under soviet hands, for each of countries destiny was different. Yes, I remember long lines at the shops it wasn't a bread you had to wait for, it was fancier washing powder and soaps :) Even we were under soviet rules, we still had our own things developing pretty much. And one thing I can assert - latvians know how to cook a nice bread! We are famous with it now and were during russian time. Waiting for a new car - yes - true! But then your life - family, work, activities were happening in your own small city, you didn't have to drive anywhere far to live your life. Not like in these days when Latvia is just a capital city Riga, other parts is just a "sleeping spot". Waiting for a flat/apartment? - yes, true! But they gave free living spaces! Worth to wait, wouldn't you? They gave a flat for each of the families. I know people who But yes! Freedom is only thing you dream of when you are overtaken! And it was worth it! 18 years ago, on year 1991 russian tanks came in Riga, latvians found the right sparkle and gave hands to each other, and fought their freedom back. Together with lithuaniens and estonians. These days in our capital city we are 50% : 50% - latvians : russians. And of course they are angry we don't speak russian anymore, my generation doesn't speak because they don't, not because they can't. We try and make russians learn latvian. At least, respect our country! Of course it was better for them back there. The question is, why don't they all go to their russian motherland then? Because it is so much better here! And it's been a huge success for Latvia to reach what they have reached in last 18 years.

• United States
23 Jan 09
I really know more about how it was in East Germany than the rest of the east block. Being that East Germany was so close to the west and there were many relatives in East Germany, and vacationers who came to visit.. well, there was more visibility (and also TV reception although not really allowed) of what is going on in the west. As far as I remember with the flats. They were tiny with two or three generations sharing one. If you compare the general living expenses, unless you simply want to live off just the basics, it should add up to about the same. So now you have to pay for an apartment, but you should also earn better wages/salaries. You also have to pay more for the basics, but what used to be luxury goods are now just normal priced. No long lines, etc. Of course circumstances are different if you are unemployed but there is unemployment pay and welfare payment or such one can get. Not necessarily enough but still more than what one used to have. Medical care... well that is expensive. Maybe things are a bit different in Latvia. I have no idea. I think the voices are the loudest in Russia to go back to the old system. I'm sure part of it has to do with a problem to adapt. Communism has been there for such a long time, before that the zsar. Free market is something that people really need to get used to. But I think the bigger factor is pride. It used to be all about national pride, a superpower, etc. Then it all broke down. There was nobody instilling the national pride as it used to be done through the propaganda machine of the Soviet Union. I'm sure there is some sort of empty feeling. Putin has greatly filled that void and is eager to recreate the Russian powerhouse, of course with him as a leader;)

• United States
22 Jan 09
Well I've had friends from many formerly Soviet controlled countries and none of them liked the Soviet Rule I had a friend from Lithuania who said people there despised Russia and despite being forced to learn the Russian language many people there will refuse to speak it if someone attempts to speak to them in Russian. I know that in Latvia during WWII the people hated Russian rule so much that they invited and aided the Nazis against Russia. Sadly they didn't realize that they were trading one evil dictator for another. Either way I just don't think anyone wants to be a slave to another nation. It's just better to have control over your own destiny. It seems that some of the former Soviet countries like Estonia, and are doing quite well for themselves. As for the bread to eat. This may just be propaganda, but I always heard that people in Russia were waiting 4 hours in line for bread. As Jon Pinnette said I get pissed when there are two people in front of me in line at the supermarket.

• Lancaster, New Hampshire
22 Jan 09
I think a lot of it was because eventualy human nature wants to be free, wants their liberty, wants to control their own destny, even if that destiny is less than prosperous, it is still in THEIR hands. The best that the soviet union offred, unless you were in the party, was mediocrity. You may nat all have been starving, but you would never had the chance to go further than mediocrity. Had things not been slowly resolved politicly, it would have eventualy happened revolutionarily. It was inevitable.