And the winner is...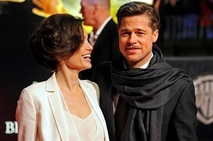 United States
January 22, 2009 11:35am CST
Well, it's that time of the year again when the announcements for the year's front-runners in the movie industry have been announced. I must admit that what with the other recent award shows(the People's Choice, Golden Globes), the nominations didn't hold any surprises for me, but I was interested because I've seen a couple of the movies up for nominations and I think they are Oscar-worthy. The leader -with 13 nominations- is The Curious Case of Benjamin Button, starring Brad Pitt. Even though I have not seen all of the others I would like this one to win. Do you have a favorite for the top honor? They include Milk, Slumdog Millionaire, Frost/Nixon, and a couple more I have not seen. Which one are you rooting for?
6 responses

• Boise, Idaho
22 Jan 09
I would probably root for Slumdog Millionaire but I will wager Frost/Nixon will give them a run for their money. Milk may or may not. We will have to wait and see but I think Slumdog will go the distance.

• Boise, Idaho
22 Jan 09
Oh, I saw Pitt in The Curious Case of Benjamin Button and it would definitely be my choice. I hadn't looked at the nominees yet. Pitt was great! I hope he gets the oscar. He sure deserves it.

• United States
11 Feb 09
Slumdog Millionaire has received some very good reviews, celticeagle, but it would have to be extraordinarily good for me to change my mind. I'm glad you have had a chance to see Benjamin Button and I wholeheartedly agree!


• United States
11 Feb 09
Trust me, bdugas, you will love this movie! Brad Pitt delivers one of his finest performances, in my opinion. I like movies that have the power to move me and this one did that.

• United States
22 Jan 09
I would also like to see the Curious Cse of Benjamin Button. I think Brad Pitt is a great actor. His leading actress was on a talk show recently and she said he was next to impossible to work with. Guess we really never know. If my husband and I were going to the movies so see one of the above nominated movies it would be Frost Nixon. He's more interested in political lives and politics in general. I get bored with it all. Guess I would like to see Benjamin Button win. Without seeing any of the movies nominated, my vote is based on what I've seen on tv and the fact Brad Pitt is in the movie.

• United States
11 Feb 09
I'm a huge fan of Brad Pitt, carolbee, and I think I've probably seen all of his movies. I know the competition will be stiff but I'm still rooting for him. I've never heard that he was difficult to work with before now.


• United States
11 Feb 09
That sounds like a balanced opinion to me, djemba. I am keeping my fingers crossed that Benjamin Button will win.


• United States
11 Feb 09
I usually don't get into these things, stephcjh, but I was just so moved by Brad Pitt's performance in the Benjamin Button movie.

• United States
22 Jan 09
Here is a list of all the major nominations: http://justjared.buzznet.com/2009/01/22/oscar-nominations-2009-list/ I haven't seen any of the nominated movies so far but it is an impressive line-up, especially the acting nominations. It would be interesting if both Brad and Angelina won, wouldn't it? However, I think my prediction for Best Actress would be Kate Winslet, based on her Golden Globe success. I honestly don't know who I'm rooting for until I see some of the films but there are several actors and actresses I like a lot nominated. I have a feeling Heath Ledger will win the Best Supporting Actor award posthumously. Annie

• United States
11 Feb 09
I have not gotten up the nerve to see Heath Ledger's final performance as of yet, anniepa, because he was one of my favorite actors and I'm afraid it will be too emotional for me. He certainly stands a very good chance of winning. Taking nothing away from the other great nominees, I really want this one for Brad Pitt. I also liked Angelina Jolie's performance though I have not seen the others to make a fair judgment on the best performance.