Do you take a vitamin daily?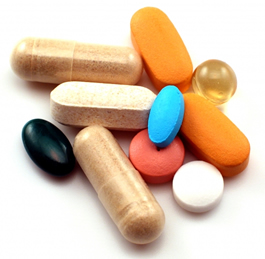 Latvia
February 6, 2009 9:21am CST
Are you the one who takes chemical vitamins or eat healthy products daily to provide yourself with needed vitamin doze? I don't like to drink any kind of drugs and most of the vitamins for me count drugs too. I rather eat fruits, vegetables and grain to stay healthy and provide my body with necessary vitamins.
4 responses

• Philippines
9 Feb 09
yes i do. I take multivitamins to keep me healthy aside from eating natural foods, organic foods, veggies and fruits everyday.

• United States
6 Feb 09
I try to eat a healthy diet but I do take vitamins and other kinds of supplements to stay healthy as well. I think that it is sometimes very difficult to ensure that you are getting the appropriate dosage of all of the essential vitamins and minerals that your body needs without taking supplements. Trying to do it with food alone would require a lot of tracking and calculation IMHO.

• India
6 Feb 09
I take vitamin tablets daily in my body

.I feel very weak and exhausted after a tiring work.I take vitamin supplements in the morning.It gives me strength to my weak body.I am able to do my days work.Substitutes are fresh fruits and vegetables.They are also not costly than pills.