What the Hamster?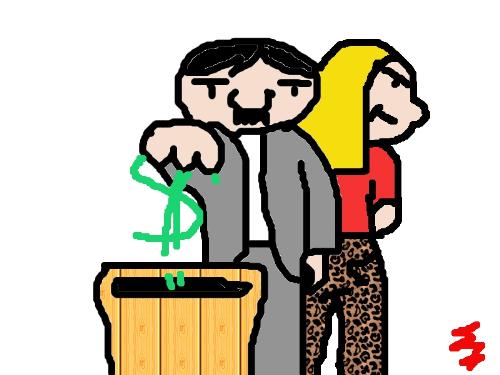 United States
March 4, 2009 9:47pm CST
OK, now I have officially seen everything. * I just saw a video of a robotic vacuum cleaner that is powered by a hamster in a ball. Here's an image I scared up on Sky News. I'm sorry, but I can't find my way out of the stupid on this one. Rumbas cost well into the hundreds of dollars, and this can't be any cheaper, including hamster. * Image: http://news.sky.com/sky-news/content/StaticFile/jpg/2009/Mar/Week1/15232474.jpg
2 responses

• United States
29 Mar 09
Environmentally friendly, perhaps. Maybe they think that this is a renewable energy resource. I would be afraid that he would leave a trail as he vacuumed my house.

• United States
1 Apr 09
That's what I'm thinking. I don't think that rechargeable batteries are that big an Earth expense, especially as they are getting more enviro-friendly.

• United States
5 Mar 09
OMG...I never heard of such a thing. Almost makes me want to run out and buy a hamster lol. (Can you tell...I hate to vaccuum?!) Seriously though, as much as hamsters like to run around on their little play wheels, I can't picture one doing it long enough to do a whole carpet. Not only that, but in some ways it almost seems mean to the poor little hamster. I can just imagine what PETA would have to say about this one lol. I have to agree with you, it's a stupid idea, yet somehow I can't quit laughing at the image.

• United States
10 Mar 09
It's harmless enough, if you follow humane guidelines about leaving the hamster in the wheel for just a half hour and don't let the dog chase it, but hamsters do not have set patterns in their running, and hamster wheels have vents. Hamsters pee and poop in their wheels, and what is liquid leaks out of holes. Now you have hamster waste all over your very expensive vacuum for which you paid very high dollar...