The meaning of Time. What does Time mean to you?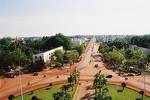 Canada
March 12, 2009 3:28pm CST
Sometime after my son married a girl from Laos, a Family group of 6 journeyed to East Asia to meet our new Relatives. Laos is among the poorest Countries of the world, but is gradually being developed. While we were visiting our new relatives, we stayed in a hotel at night and were entertained by the relatives during the day. There were no large factories or heavy industries in the city, which was mostly small stores, markets, and family businesses. We were toured around in a small bus, which belonged to a friend of our relatives. Every night when we arrived back at our hotel, our relatives told us they would pick us up in the morning about 8 am. Every morning we were ready at 8, but the bus was late. When it finally arrived,and we boarded, there were no apologies, or reasons for the delay. This happened time after time, and seemed to the norm. We did notice that everyone was up at dawn and worked till dark, and very few wore a watch. But it was much later when we finally realized what was happening. Time as we know it in America, does not exist in Laos. Life is much slower and more relaxed. 8 am in Laos, means sometime after the sun is up, and everyone is already at work.
6 responses

• United States
13 Mar 09
Time to me means not having enough of it, and trying to cram as much as I can into what little hours I have. Sometimes I would love to live at a slower pace.

• Canada
12 Mar 09
Hi barehugs, I have heard of this before, it may not have been Laos but perhaps in the same part of the world. It is said that many don't even keep a record of there age. Parts of North America were similar about a hundred years ago but today we have become slaves of time. The people of Laos seem to be more in tune with nature. Blessings.


• China
13 Mar 09
Hello barehugs. From your description during your stay with your relatives in Laos, I think that I love the time there, so relaxing without having to hurry. I love to live a relaxing and peaceful life. I once had an American colleague who told me that she loved the pace of life in China compared with that in the States as it is very fast so far as the pace of life and work is concerned in her country. Well, I think that slow pace of life is good to our health, making us less stressed from work and life. This is the time in my eye. Thank you for your discussion. Have a wonderful time, my dear friend.

• United Kingdom
13 Mar 09
In my home country time is important. Transport is not so perfect that it arrives at the time it is meant to. Things happen on time or a little bit late. I am very keen on traveling and know that in the USA it was unusual for the train to be five hours late and arrive at midnight. The train company offered me a free hotel or a free taxi. I decided on taking the taxi and it cost them $40 for my half an hour journey. I went to St Lucia in the Caribbean and it was no worries, do it tomorrow sort of attitude. In Samoa I was waiting for a bus and it might come at anytime a local told me. Then meaning does to bus go to ... for the locals was different to does the bus go through ... After much confusion I got on the right bus and it was funny the way it filled up with people. I went to South Africa and the lady said there weren't enough people for the 10am sailing so luckily there was for the 11am sailing. I had to rush back after the seal watching sailing because I was catching a bus at 1pm from my accommodation. By comparison I wanted to go on a boat trip in Guatemala and they were happy to just take me, meaning only one passenger for them. Life sounds slow in peaceful Laos and I would like to go there one day.

• China
13 Mar 09
time mean money .hehe.. time is very important. a sentence:birds up early then have the bug.