A bit yoo James Bond for me, what about you?

United States
4 responses

• United States
18 Mar 09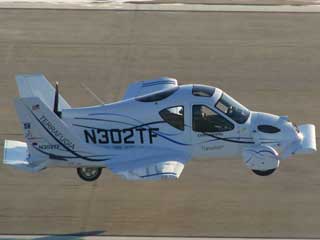 Now that would be cool to have but at the price of almost $200,000 It is not something alot can afford unless millionaires. I would guess it would be the new toy of a bunch of rich people just think landing the plane then not having to get out or walk home and not having to worry about getting through security or thongs of people trying to get a peek at someone rich and famous if they had a cute little flying gadget like this. Only thing against this is that you can't take off or land where you want has to be a approved airstrip.

• United States
23 Mar 09
Thanks for the best response I appreciate it alot.




• United States
30 Mar 09
One of the friends of my family mentioned this car/plane on his facebook account, saying her intended to buy one. A joke, of course (I hope) as my friend is not a millionaire or anything so grand as that. :)