if ever, what type of vegetarian will you like to be?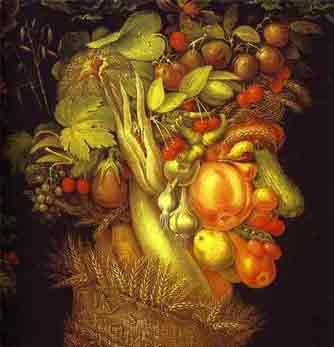 Philippines
April 15, 2009 11:54pm CST
one magazine says there are types of vegetarian accourding to kind of foods in their diet.. the following are: vegan-eat only plant fruitarian-believes that plant are like animals too, they have life so they eat only fruits and nuts coz eating the fruits wont kill the plant. ovo-vegetarianinclude eggs in their meal/diet but not other dairy products lacto-vegetarianincludes dairy product(cheese/milk/etc) in their meal/diet but not eggs lacto-ovo-vegetarianinclude both eggs and dairy products in their meal/diet pollotarianincludes poultry product specially chicken and chicken products in their meal/diet. pescetarianinclude fish and other seafoods and seafood products in their meal/diet for me i will choose to be pollotarian.. it is more similar to my kind of diet, i just have to discard other meat product in my meals. hehehe atleast i still have meat(chicken) in my diet. for you, what vegetarian type would you choose to be?!
7 responses

• Canada
16 Apr 09
I'm vegetarian:) I guess I would be the lacto-ovo one? I still have milk and eggs in my diet, but nooo meat. its been almost half a year! woooot, hahah.

• Philippines
17 Apr 09
congrats to you.. keep staying healthy!! what do you replace with your meat?

• Canada
18 Apr 09
I eat textured vegetable protein for like hamburger and stuff. its not that great though ;D and just the meatless meat that you buy at grocery stores. I didnt eat much meat in the first place though, so its not hard to not eat any. but though I havent tried it yet, I heard tofu is really goood :)

• Philippines
25 Apr 09
yes tofu is yummy and very nutritious too.. its a great source of protein. hope you can taste it in the future..


•
17 Apr 09
Well its been a long road. First of all I gave up red meats, then white meats and finally fish to be properly vegetarian in 1993 (still eating egg, dairy and honey) and also avoiding various animal by-products such as gelatine made from bones in food. When someone says they're vegetarian, it can be a bit of a minefield. The Vegetarian Society in the United Kingdom classifies a vegetarian pretty much as I've described my diet. Caterers can get easily confused and will often offer fish, which a proper vegetarian won't eat - so annoying! Since then, in 1999, I became Vegan. There are many reasons - health, more spiritual, kinder to animals and eco-friendly as not so many resources such as land area for growing food and much less water are used. There are many mis-conceptions that the veggy diet is lacking in various nutrients, most of this is promoted by the meat and dairy industry in various subtle and not-so-subtle ways plus various innuendo to make people feel uneasy about trying a new way of eating. Good luck on your path, mizstress!




• Philippines
18 Apr 09
it must bw very hard struggle for you that time(transition from giving up meat to becoming vegetarian) but i might say that im very proud on what you did and what you become now. on medical view, your in a healthier kind of diet compared to us. i guess it'll be a long road for me to totally become vegan.. but i still want to try to become fruitarians or pollotarians.. i still have to learn to familiarize my tastebuds with veggie flavors.. my siblings and i dont eat meat whenever we saw the animal being killed just to be served later. we usually seethose practice in provinces. its a pychological thing that we loss our appetite coz we remembered how that animal was killed before it was served at our table.. hehehe.. i guess thats our (little) way of being vegetarian. hehehe thanks for the response and happy mylotting!!

•
18 Apr 09
Thank you for replying to my response! I think that in some areas of England it can be fairly easy to become vegan, as there is a good range of products available in the supermarkets, plus there are also smaller independently owned health food shops, plus a few chains of health food shops. Years ago, I used to do a lot of travelling abroad, before I was vegetarian or vegan. We seem to be lucky in some ways that there is still a good variety of foods to choose from in the UK. I know that abroad, that there often is not a good choice. Keep exploring and good wishes with your dietary path, dreamhealer!


• Philippines
25 Apr 09
i guess now that more people are cautious to what they eat, more restaurant and shops sell vegetarian delicacies. vegetarian every where are now wont feel theyre out of place once they eat out. thanks for your response!!


• Philippines
16 Apr 09
i didnt know how many here are vegetarian..

• United States
4 Sep 09
I would definitely be a fruitarian if I had to be a vegetarian of any type. I really like fruit and nuts. I eat a few vegetables, but fruits are my favorite. And I like quite a few nuts. But to be honest with you, I don't think that I could ever give up my pig meat and seafood. Have a great day!

• Philippines
6 Sep 09
were similar.. i love eating chicken and seafoods.. fruits are more favorable than veggies for children. thanks for the response.

• Canada
22 Jun 09
I stopped eating meat almost two years ago (including fish) but about six months ago I started eating salmon because my doctor told me that I should because of my vitamin d level. I did not want to, but I eventually did it for my health. I only have fish 2-3 times per month, but definitely no meat. There are far too many rules and regulations on being vegetarian. Why do we have to be labelled anyway? If i choose not to eat meat, but I do eat those other items listed, some vegetarians would say that I am not vegetarian at all. Whether I am or not, I don't know. I just know that I do not eat land animals or poultry. You can call me vegetarian or not, but that is what I do.

• Philippines
30 Aug 09
to nourish your body with vit.d, increase your intake of cheese, egg, cereal, margarine, milk and/or cod oil. so that you can maintain the level of vitamin of your body..

• United States
17 Apr 09
I guess I would be considered a vegetarian... I never really thought about it. I don't eat any beef or pork, but poultry and seafood I do. I try to eat as healthy as I can. So instead of a hamburger I'll eat a turkey burger. I basically replace the ground beef in any recipe with ground turkey. I've also gotten my family started doing that. They are all big beef eaters, but if you use ground turkey in something like chili or spaghetti then its hard to even notice. My ex was a locto-ovo-vegetarian, and he ate seafood on occasion for the protein and fatty acids, but mostly no meat. Its a good way to lose weight or to detox your body. Its just whether you have the willpower to do it. For me its easy because I don't even like the taste of the pork or beef. I think it would definitely be harder for someone who did tho.

• Philippines
17 Apr 09
wow! good for both you, your family and to your boyfriend.. its nice that you get your family into becoming vegetarian.. i bet you had a hard to pursue them to be vegetarian..


• Philippines
16 Apr 09
well.. im far from becoming a vegan, im not into veggies. i like fruits more so i guess ill be pollotarian to fruitarian.. thanks for the response ans support!