Pitchman, Billy Mays, is Dead at 50. Cause of death?

United States
June 29, 2009 8:26am CST
I just heard the news that Billy Mays, the popular infomercial pitchman was found in his garage non-responsive by his wife. I have not heard the cause of death but foul play is not suspected. He was involved in a plane malfunction in Tampa recently where the tires blew out. Anyone have any speculations or heard anything about his cause of death? So many celebrities have died recently that it's mind boggling...
3 responses

• United States
29 Jun 09
Reports down here in Florida said that he was found in bed the morning following the incident on the plane unresponsive by his wife. He was interviewed after her left the plane and said that things were falling from the ceiling, which I'm assuming were coming from the overhead storage units. He said that something hit him on the head but that he had a hard head. Later on he went to bed because he wasn't feeling well. I'm afraid that he had a bleed in his head which is what killed him. I wish he had gone to the hospital later on when he wasn't feeling well.

• Anderson, Indiana
6 Sep 15
That is so sad. One of my friends recently lost her husband of 42 years unexpectedly. They were still relatively young (He was 61, and she was a bit younger.). This man was even younger and -- unlike Claude who had COPD for many years -- probably didn't have any major health problems but simply bled out from a bump on the head.

• United States
29 Jun 09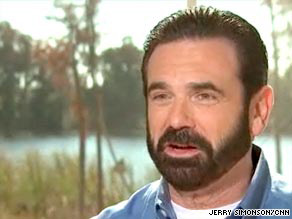 From what little bit of CNN I was watching yesterday at work, I saw that the experts were saying what happened to him was the same thing that happened to Natasha Richardson. He got hit on the head by something (maybe a piece of luggage?) during a rough flight and he bled out. He felt fine at the time, but like Natasha Richardson, he started bleeding internally and the pressure built up and it killed him. According to what he told reporters, he was on the US Airways flight from Philadelphia, PA to Tampa on Saturday that had a hard landing at Tampa International Airport when the plane's front tire blew out. He said luggage and other items began to be tossed around. So sad. First Farrah, then MJ and now Billy Mays. God bless all of their families in their difficult times.