courtesy, do you bring it with you everyday? =)

Philippines
July 13, 2009 12:15am CST
i am staying for two weeks now in my cousin's home and it makes my heart smile because whenever i cook food, kind of an obligatory thing since i am staying in their place lol, they always say "thank you" because i was able to cook them good food. made me change my mind about the obligatory thought. =) i feel like i am being appreciated. and yes, i try to return the gesture too by bringing courtesy in whatever i do or ask them to. =) cheers!
6 responses


• Philippines
15 Jul 09
that's very nice of you. and very thoughtful too. it's really nice when you start practicing courtesy. then you passed it on to your children. someday, they will be thankful to you because you raised them well. =) cheers!

• Malaysia
13 Jul 09
Of course, courtesy is an important point in someone. It's show how much we as a human. I just return from a friend's place. Since I was imposing on her, I don't expect to eat at her place or asking her to cook. She already provided me a place to sleep, it's more than enough. I said thank you again and again but she keep apologizing. She said she was a bad host for not being able to cook me anything.

• Philippines
15 Jul 09
lol. my cousin's too. they even won't be spend a penny for "i am their guest". of course, in my part, it's kind of embarrassing so what i do is provide some of like buying rice, or treat them with soda. sometimes, i go to the market so that i could be the one who would be able to buy for the food on that day. well, i learn a lesson from them. do unto others what you want others to do unto you. =)

• Uruguay
13 Jul 09
Absolutly. I'm always grateful for everything everybody around me does. I say "thank you" very often, every day. I think people who haven't the courtesy to thank a person, are just plain rude. Courtesy is one of the fundamental things that people should know, and teach their children. Cheers!

• Philippines
15 Jul 09
We think alike. I often feel that way whenever someone isn't that courteous enough - though i may consider how that person was raised but still, a simple token of courtesy helps us brighten our day. =)

• United States
14 Jul 09
I do say thank you everything some one does something nice for me or helps me with something. I would want the same done for me if I was the one doing the helping. Sadly that doesn't always happen but none-the-less I will keep on saying it.

• United States
14 Jul 09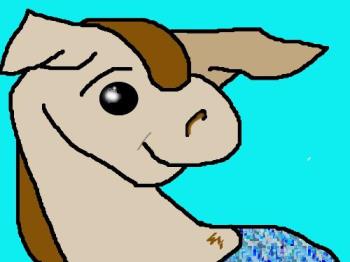 I try to remember to be always polite. Do I always do so? Dunno, can't say for certain, but I think I'm reasonably good at not being the Donkey that got out of the barn.

• United States
13 Jul 09
It is nice that you feel this way. I have had people stay at my home that feel it is up to me to entertain and wait on them while they visit my home. I always try to be courteous of others, especially if I am a guest in their home. If someone is nice enough to let me stay at their home then I can be nice enough to do something for them. It is also nice to feel appreciated by others when you are just doing what you feel is the right thing.