budget friendly meals:)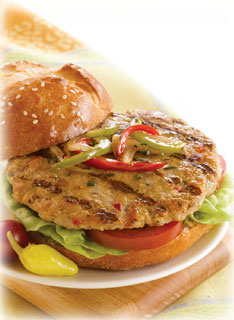 Singapore
4 responses

• United States
21 Jul 09
I look through my store's flyer each week and then make a list for the week of recipes I can make cheap with what is on sale. We do a lot of Chili, I use a lot of beans and corn and the meat sorta as a flavoring. I also make a really big batch and freeze some for a week our budget is really bad or I just have a day I cannot cook. Cabbage is usually cheap so I do a lot of cooking with it from soups to casseroles. Rice is cheap so it is a starch we use a lot as well.

• United States
28 Jul 09
Have you tryed shopping at the local farmers markets or side of the road stands. We have gotten some really good deals on fresh picked veggies and fruit. Also if you don't mind a little fun work see if there is a pick your own farm near you. Our kids love picking strawberries, blueberries, corn and apples.


• United States
22 Jul 09
Pasta! Pasta primavera with lots of green veggies or tuna noodle casserole. Or a pot of pinto beans. I don't salt food when I cook it, but sometimes I add a can of something seasoned to it. For instance, I might put a can of no-bean chili into my big pot of beans. The ground chicken or turkey could go in the beans, too. Another favorite is shepard pie, at least that is what we used to call it...mashed potatoes(or biscuit) piped around ground beef and green beans or whatever and then heated in the oven to crisp the top. Comfort food! Oooh, speaking of comfort food, dumplings over a boned stewed chicken, and I healthy up the dumplings by using some whole grains and flax seed (and herbs) in the mix.

• Singapore
28 Jul 09
yup, we prepare a lot of pasta here

i love how versatile they are and go with practically anything! sometimes we make pasta with olive oil, garlic, a few herbs and cheese. Very simple, cheap and tasty

i have not tried cooking with beans yet, but will take it into consideration. thanks


• United States
21 Jul 09

I had a few recent posts on this, Stuffed Cabbage Rolls, w/ mashed potatoes and corn. Swedish Meat balls over egg noodles, I'll also get polish sausage and make German style potatoe pancakes, Pot roast,w/ potatoes, carrots, onions and celery. Any Mexican food, I live here now, is cheap, with beans and rice! Go for it!

tdemex

• Singapore
28 Jul 09
thanks tdemex! will go looking for your oldposts

i love mexican food too! actually, fresh veggies are really cheap here. It's the processed food that costs a lot - and of course eating out. I have been more hands on with our food now not just to save but also to take care of our health

thanks for your reply. Mexican will be in our menu soon!