Dog, man's best friend

India
July 24, 2009 10:19pm CST
This is an interesting fact about a dog named Fluffy. Quite a hairy guy, this dog would roam about our street and look out for food of any kind. Somehow, this dog sensed that I was not as bad looking as he thought me to be and started showing his affection by wagging his tail every now and then when he sw me. Gradully, he started coming home and would sit outside on the street waiting for me to give it something to eat. This carried on for some time until I gave in and started feeding him with whatever I could. Fluffy graduated, and started coming into my house compound without any inhibitions, and this led to a precedence of sorts when he brought along other friends of his too. They would be home before dawn and stay till we swithed off the lights to go to bed at night. After that, neither Fluffy, nor his friends could be seen. Is there a message somewhere? After all, as the going says, a dog is a man's best friend!
3 responses

• Philippines
25 Jul 09
i really don't like pets, but i cannot live with out my dog. no matter what you do, dogs will always follow you, wag their tail when they see you, jumps at you when they're happy, they play with you... dogs are really such good friends. how i wish they can only talk. : )

• Philippines
25 Jul 09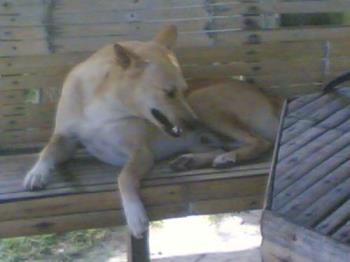 Hi there Suchi!Yes, most of the time, dog can be man's best friend. I think that's a simple story, yet sweet and touching. Sometimes, people find comfort on their pets, usually dogs and cats and I know some people who even treat their pets as a part of the family.