Are you natural?

India
8 responses

• United States
19 Aug 09
Does a perm count as reconstruction? If not, I'm 100% natural. I've never made any surgical change to how I look. I'm me, flaws and all.

• United States
20 Aug 09
Other than dying my hair and wearing lip gloss, I am a natural woman. I have never liked wearing too much makeup for I think it just looks fake. Also, I have very sensitive eyes so most eye makeup is really irritating. As far as dying my hair goes, I was a blond as a child and when I became a teenager it darkened to light brown. I have really fair skin so the brown hair actually washed me out. Dying my hair to a medium/dark golden blond actually looks way more natural on me, or at least goes way better on me. I also do not tan or even use self-tanners. I think my fair skin is both natural looking and beautiful, contrary to what many people say. I agree with you that most American women are not natural looking. Subtle enhancement is good, when it is too obvious and flashy, it looks trashy.

• Garden Grove, California
19 Aug 09
ravira no I do not agree a lot of us women here in the United states use very little cosmetics and few of us ordinary women have plastic surgery. it is very expensive and a lot of us like our faces and bodies the way they are.you are misled by all the movie stars and singers who go thru plastic surgery. that is only a small percentage of the women in the US. ordinary women use'cosmetics as you probably do also but we could not Afford 'plastic surgery even if we wanted to.

•
8 Aug 09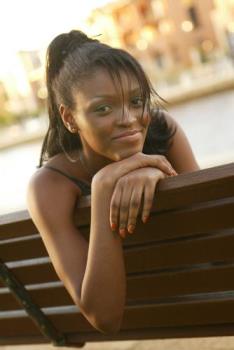 I feel sorry for those who have cosmetic surgery. I love what God gave me and I wouldn't change a damn thing! am perfectly made and love myself to bits. So yes I am 100% natural all the way..

• United States
7 Aug 09
Unless you count eyeliner (which is the only make-up I wear) and the tendency to dye my hair strange colors (I get bored easily - it isn't to look appealing to anyone), then, yes I am. I detest fake fingernails, and believe or not, I don't even brush my hair, haha. It's naturally curly/wavy though, so I guess it looks fine. But natural is the way to go, I believe. Beauty shouldn't just go skin-deep. There's beauty in everything. It's all a matter of perspective.

• United States
7 Aug 09
I am as natural as they come . I don't wear makeup ,try to take care of my body.I can always tell when another female has been altered so to speak. I tend to get mad at my hubby for looking at these things, Thinking they are beautiful and its real(duh)

.I love people for who they are not what they look like,I expect them to be that way also. Just like its rare to see a star age,until they hit the overkill point.And look like puppets because, their faces are so stiff. Ewwww....

I will try to keep growing old without, the aid of surgery,needles . I am very against anything that is not natural,but understand that sometimes these sugery's are in fact necessary .
For those that truly need it ,I don't have any problems with their alterations.

• India
7 Aug 09
I am absolutely natural in all ways and have not undergone any kind of reconstruction of any part of my body, I feel I am beautiful naturally...

• United States
7 Aug 09
With the exception of having a scar removed after a bad car accident I am 100% natural. I have stopped dying my hair, I do not wear a lot of makeup anymore and I try to take care of my body not drinking soda, avoiding most meat, drinking plent of milk.