Are There REAL;LY more Socks than People?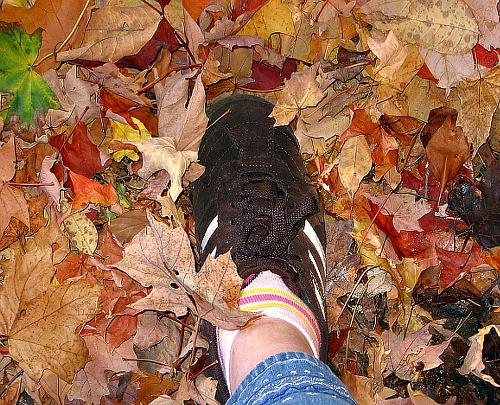 United States
August 29, 2009 10:58pm CST
Eddie Izzard, the British stand up and actor, said it once.... 'there are more socks than people'. But are there, Eddie? ARE THERE?What about countries where no one wears socks? Do we take these into account? Does that sway the numbers? Hmm? Does it? Are there enough sock wearing nations to make this true? And, more to the point, does it matter? If there ARE more socks, what are they going to do? Do the socks have a plan? Are they going to sneak up behind us and take over the universe when we're not looking?Is there some evil plot afoot?Let me know what you think people - it could be we need to be prepared. Doyou know where YOUR socks are tonight?........
5 responses

• United States
8 Sep 09
Its two socks in a pair per one person (plus plenty of them are sold in multiple amounts). There is also one thing to mention regarding some countries having people not wear socks and so forth... the sock gremlins have been stealing socks from washers and dryers since the advent of both machines. Millions upon millions of socks have been lost (but still exist mind you) and that adds to the total sock number. Also sometime in the early 90s, a group of aliens harvested many stinky socks, specifically from a one Al Bundy, in order to fuel the machine to destroy a rogue comet. Yep, that's what happened. About them taking over. Socks don't have souls but shoes do. And everyone knows souless inanimate objects can't take over a planet, much less move, unless... - they are infused with souls - necromancers empower them (warlocks work too) - they receive technology from socks in the future - the sock gremlins move on and abduct humans leaving only the non-stolen socks

• United States
8 Sep 09
Conclusion - there are more socks than people!.....lol....I've always known there was more to it....they don't just innocently get lost. They are LAUGHING AT US I tell you....

• Shingle Springs, California
8 Sep 09
I wonder if Eddie checked that one out on Snopes... I know where most of my socks are. But the ones that disappear when I'm doing the laundry? Who knows what they could be plotting...

• United States
8 Sep 09
Exactly....theres too many of them to not think something must be going on....lol

• Philippines
6 Sep 09
my response to the question as the title

is there probably is more socks than people for one person has two feet and certainly i think the minimum no. of socks one can have is two pairs so...

• United States
8 Sep 09
Yes, this is the idea, its just whether the non sock wearing cultures outweigh the sock gatherers.....hmmm....!


• United States
31 Aug 09
lol....thanks for your response! Yes, I'm sure over here we have more socks than we know what to do with.... But they could be even MORE dangerous...alone, bored, sat in a drawer all day...plenty of time to plot world domination....eek!

• United States
7 Oct 09
This is hilarious! You are quite funny. Perhaps you should be writing comedy sketches of your own.