Managing Anger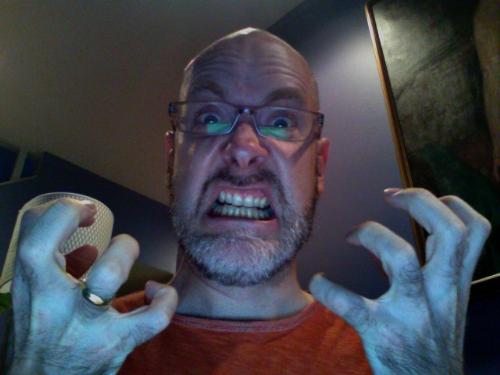 Malaysia
September 11, 2009 8:02pm CST
Why is is some people always like to scold others. Don't they know others also have feelings. Why is it that we cannot control our temper? Some people think they can take advantage of others by shouting and showing an angry face. How sad. what are your comments on this?
5 responses

• Australia
19 Sep 09
Hey, Yea it is rather sad to see some people lose their temper and go completely nuts. But also, they can control their anger, but some of them just can't be stuffed, they would rather go all mental then to control and manage their anger. Make sure you have a good day, Happy Lotting!!

• United States
12 Sep 09
People are composed of two halves, the thinking half and the feeling half. One should always lead with the thinking half. For those who lead with the feeling half, they can get lost in a sea of emotions. Strong emotions cancel out the thinking half. We all know where that can lead!! Another thing I have found is that people carry around a bucket. When they have so much trouble in their life that the bucket overflows then the hate spills over to everyone around them. They can't take anymore and just got to get it out. Let's think! We all have the power to choose what we deem important in this world. Are the folks with the overflowing buckets just making some things too important?? Aren't people more important than problems?? Who knows. One of these people who is now, not angry back, might help you out for being so nice to them. Always have to be THINKING!!

• Malaysia
12 Sep 09
Frankly, I admit that I have bad anger management.. however I don't simply just scold people for the sake of it.. I normally will let the other party had an upper hand, till I can't take it any further.. At times, what anger me the most, will be the irritating, and those not common sense people that they just work follow the book and being inconsiderate at times. Well, sometimes, I feel that someone just need a good scream in order for them to understand what is the real life going on.


• Philippines
12 Sep 09
Some people tend to scold others to release anger or tension, just not a good thing when you are present in that situation. Sometimes they do not notice that they are hurting other peoples feelings. You just have to watch out the words coming out from your mouth to avoid hurting other people. Because you might regret it afterwards. When other people is angry let them be don't talk back cause it sometimes lead to a fight.