Meghan McCain taking heat over a racy photo on her Twitter page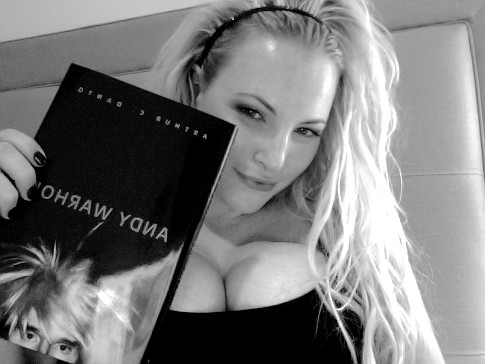 United States
October 15, 2009 1:20pm CST
Ok, I'll admit it, this is hardly newsworthy. She posted a cleavagy picture on her twitter page and some people freaked out and called her all sorts of nasty names. CNN considered it newsworthy so I figured I'd post about it on mylot. What are your opinions? To people who like her, does this change how you feel about her? If you don't like her, does this make you dislike her more? Personally, I'm not a fan. I think she's a political lightweight who has spent more time insulting other conservative women than she's spent saying anything worth listening to. That said I have no problem with the photo. She's attractive and I really don't care if she wants to put her assets on display. I'm just a guy who will never object to a woman taking a sexy photo. I don't see her any differently than I did before this issue.
3 responses

• United States
15 Oct 09
I like Meghan because she is more center than crazy and the picture is really no big deal other then it looks like she has lost some weight.

• United States
15 Oct 09
I neither like or dislike Ms. McCain and is she wants to show her boobs that is OK bt me...but I think that is an ugly picture surely she could have posted a real sexy picture that one was ugly. Not the least bit flattering!

• United States
15 Oct 09
If you've got it, flaunt it? Or not.

Yeah, I think the little princess thinks too highly of what spews from her lips but if she wants to put up a racy photo, more power to her. I've seen much much worse on twitter from people who want to follow me and I'm not talking cleavage.