who much prone to mental illness men or women?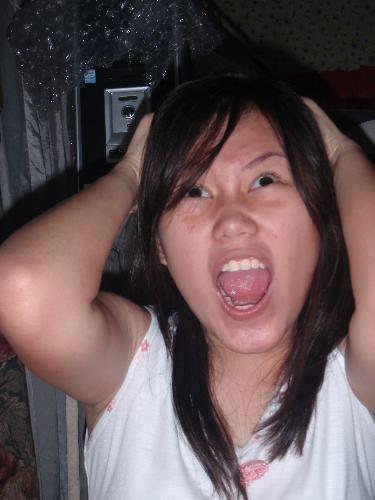 Philippines
October 18, 2009 1:44am CST
some studies show that true women are more prone to depression that lead to mental illness.its equally true that women are better at sharing their emotions and problems than men.men usually kept their problems to themselves which later have serious implication.so which gender mostly prone to mental illness?
7 responses

• United States
18 Oct 09
I would have said women at a earlier time.But having so many places around for mentally ill patients,I notice they are mostly men.Maybe thats because our hubbies put up with us

.But a man who is mentally ill has no support as most women want a man who can provide.So they get worse with no help ,Just meds shuffling around town.It is not funny ,its sad.I wish I could help many of them,I sometimes wonder what someone caring enough ,would do for these men


• Philippines
18 Oct 09
yes i ve seem many street men that walking on our street that didnt know where to go they called here as a man that is greasy.but some of them are living that wont hurt someone else.i just help out by giving them food when i saw someone sitting outside our clinic.

• China
18 Oct 09
As a man, I do have lots of troublesome things that they absolutely bother me time after time. However, I don't share such feeling with my parents or my girlfriend, I know going through the mill in my life isn't a bad thing, just a test or a incentive to propell me ahead. I think men held much prone to mental illness, though women pay more attention in the psychical realm. Women always worry about their emotion problems, they're always fantastic and have good imagination, which means they have a more efficient self-protection mechanism for mental healthl. As for men, they lead a simple life offering their families, they lack of such sutble regulation system and there are less concernings about men's mental health.

• India
19 Oct 09
Hi Amyson, I dont know much about this..which gender mostly prone to mental illness but according to me, i will say both genders have the same possibilities..depending on the circumstances like how he or she was brought up or raise up by the family, What kind of support does he/she have with his family and friends, how he/she has develpoed his personality....etc...you know it depends... Take Care

• United States
19 Oct 09

Yes, studies do indicate that depression is more common in men than women, and now, it is known that even children suffer with mental illnesses. It is also known though that men are less apt to report symtoms of mental illness or seek treatment for it, so that could throw off the accuracy of the studies. Personal experience and observation tells me it is likely pretty equal in reality.

• United States
18 Oct 09
I think women are more prone to mental illness compared to men because I think women are more sensitive and empathetic. In my own personal opinion, men don't dwell on the details of their high emotions that aspect tends to flood in a lot women. But it doesn't mean men don't feel for their emotions or problems but that they deal with them on an entire different level than do women. The need is for men to open up more. If men close up and don't take care of themselves by holding in their problems it may lead to disruption and cause life-changing problems besides depression, like verbal abuse for example. Its a good thing that men talk more about their feelings. If they can't do it with their peers than do it with their wives, mothers or girlfriends. Women are great listeners and will intend on helping the man in their life during weaknesses of emotion. If I find men just need to open up more.

• Garden Grove, California
18 Oct 09
hi amyson maybe because we women do care about our mental and physical health we tend to show up as more prone to depression because we get counted more. also in a lot of cases it is some men and their own mental quirks that can drive many women into mental problems. I am not so sure that women are more prone to mental illness than men, its just that we show up more as we seek help when the mentally ill man will not do so. I would have to see some really definitive studies on a lot of men and women first before making any conclusion.

• India
18 Oct 09
Men are not emotional type. They take everything easy. Further they mingle with so many people and will be outside for much longer time. This will subside their mental pressure. Whereas women are mostly at home, emotional and sensitive type. That is why they take things seriously, which will in turn affect their heart and make them mentally weak. Therefore, women are prone to mental illness more than the men. Light hearted men may also become mentally ill but less than women.