Best Running Shoes

Philippines
October 21, 2009 7:56am CST
Just want to get my fellow runners thoughts here. I've been running for awhile using Puma and Saucony running shoes, I'm not so sure about the models though but I want to find out waht everyone else is using. I know some will say that it doesn't really matter what bradn of running shoes one is using but I want to get the thoughts of others. I'm planning to join my first race, possibly 5k or 10k, next month and I want to do real well and I figure the brand of shoes that I will use will contribute to my performance. I'm based in the Philippines so to my fellow Pinoy runners, I appreciate your thoughts. Please include a short write up about the shoes, where I can purchase it, and for how much. Cheers!!!
6 responses

• United States
22 Oct 09
I think it depends on your foot type/shape. A lot of people say that Nike is the best. And I got some Nike shoes (the Nike Free V5.4), and while I do like them, I find that they are a bit tight on the front and when I tell people that practically everyone tells me that they have the same thing with Nike. Only one girl I know has super narrow feet and she can only wear Nike. I'd recommend trying some on and seeing if you like the fit. Also, make sure you get the right amount of cushion for your type of foot. I started running with no cushion and it was a big mistake. I'm actually ordering some shoes with more cushion from New Balance since even the Nike shoes I have currently don't always have enough cushion for me. But I can't review those shoes for you just yet. First they have to get here. For trail shoes I love my Teva Wraptor Breathe shoes. They're discontinued but you should be able to find some on eBay for under $50 if you enjoy running on trails. They're aren't too narrow and they're nice and cushioned.

• Philippines
24 Oct 09
i know what you mean pigglies. i'm going to one of the stores here in manila to get my foot measured the 'scientific' way and get the best shoes that would suit my feet. haven't really ran in a trail but looking forward to do so since it offers different challenges rather than running in a paved jogging lane. i'll definitely check the nike shoes that you mentioned and see if it suits me. cheers!!!

• Philippines
11 Jan 10
thanks for the additional info pigglies. i'm currently saving up for the new nike running shoes. forgot how they call it but they're claiming that these are the lightest running shoes out there in the market. haven't run yet in the new year but have been going on a semi-diet to lose the pounds i got last holiday season. lol! anyway, looking forward to a better running year this year. looking forward to joining my first half-marathon by end of the year. cheers!!!


• Canada
22 Oct 09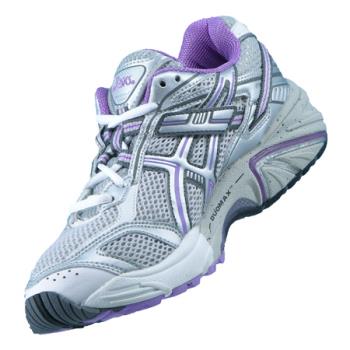 hi allen!! well, there's no single "best shoe", everyone has different needs, but use this as guide, your biomechanics, your weight, the surface your run on and obviously the shape of your feet, cushioned, stability and motion control. try make some wet test, so you know if you are normal footed, flat footed or high arc footed guy..for running the best and tested by athlete and me is ASICS, with regards where you can purchase it, do some shopping hunting to any big malls, but with the price, mmmm!! sorry, i'm not sales agent of this product, cheers!!

• Philippines
23 Oct 09
agree with you that there is no 'best shoe' around. i'll go to a shop in bonifacio high street that specializes in running shoes. they boast of a scientific way of taking your feet measurement and this guarantees maximum comfort when running. not so sure about the models available in the store but they do have a wide variety.

• Philippines
23 Oct 09
i'll check those ASICS as well. haven't had a chance to check that brand but i have heard good things about it. thanks for sharing bart. cheers!!!


• United Arab Emirates
22 Oct 09
can u tell me what is the approx price of caterpillar shoes???

• Philippines
23 Oct 09
nike is expensive and i've looked at a couple of adidas models but i didn't fancy any. haven't really tried convers as well as the other brands you've mentioned but will do so next time i go shoe shopping. thanks for participating. cheers!!!

• United Arab Emirates
22 Oct 09
Well addidas shose are the best to run. I am not saying Nike or other brands are fail, I am a huge fan of nike as well but use them for a different purpose. addidas gives me soothing feel while running, be it football ground or be it racing track.

• Philippines
25 Oct 09
thanks for participating saqibthe007. do you have any particular model of adidas shoes in mind? i'd like to hear more about it. nice to know that there are members here in mylot who enjoy running as well. cheers!!!

• United States
21 Oct 09
This is a good discussion. I am a minimalist runner which means the less support the better. I am currently wearing nike frees and feel they have too much heal, I think the toes are too tight, and they are too hot. As for being a shoe though I guess they do the trick. I don't get blisters with them and my feet don't hurt after a 5 mile run (I haven't run any further distance at once yet). I will be using them for my winter and cold weather races. In the good weather I run barefoot. I think this is the very best option as it makes me pay attention to my form, no sloppiness when running barefoot. I have read a lot of positive things about it and I personally enjoy it. My next shoe purchase will probably be a puma racing flat. I've heard good things about them. Sorry I don't have specific names. I know "H street" have been mentioned and liked but I believe they were discontinued. I'll be looking for something that flexes real well, is thin on the bottom and if it has an inner sole I want it to be removable so there are no arches.

• United States
22 Oct 09
Have you seen shoes like the Newton running shoes and the New Balance 800? They have less heel to them so that you land midfoot like you would with barefoot running. I'm ordering a pair of the New Balance shoes. I've heard good things about the Puma racing flats from people who run 5Ks in 16 or 17 minutes, but they don't run barefoot generally. Although, they usually wear these shoes on the track and during races, not all the time. I notice even wearing a relatively uncushioned shoe like the Nike Free sometimes my feet hurt considerably after running a long distance (err, long to me... only about 4 miles or so) on pavement. Which is why I went for the New Balance as my next shoes that I'll hopefully run the 10K in.

• Philippines
21 Oct 09
When it comes to running shoes, i prefer mostly nike. It's something with the shoes. Sole is comfortable and doesn't make my feet hurt that much when it's stressed from walking or running. So if we talk about good quality, i think Nike has it. On the other hand, my second choice is Fila. Basically because it is cheap compare to Nike and the other brands. LOL. It's always on sale. It's the shoe that I used when I play tennis. :D Their stores are mostly found in big malls. Good discussion here. :D

• Philippines
22 Oct 09
agree with you totallyundecided, nike's are expensive!!! lol! i have a couple of nike's but ususally just for malling or chilling. i've never tried any of their running shoes but i'll try to next time i go shoe shopping. fila shoes, i've never had before but i'll check it out as well. yeah, fila is less expensive than the other brands out there. thanks for participating! cheers!!!