What are the advantages of cars run by LPG over those by gasoline or diesel?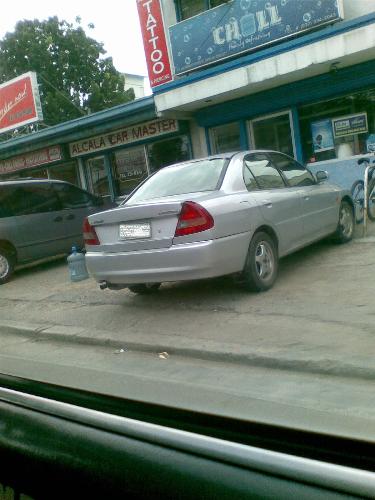 Philippines
December 16, 2009 4:19am CST
In our city and in other big cities of our country, there are numerous units that are run by LPG or liquefied petroleum gas. The taxicab owners have their units converted from being run by gasoline or diesel to that of LPG mostly because they find that LPG is cheaper. Aside from this, what do you think are other advantages of converting cars into LPG-run vehicles? What are its disadvantages, if any?
10 responses

•
16 Dec 09
LPG cars cost a lot more to service and maintain my car is LPG and its a nightmare trying to get it mot'd etc etc as the test station needs to be certified to have a gas certificate like corgi. So they hike the prices up for us motorists, the garage that services mine and after speaking to a few friends who have both kinds of cars for you to actually save money you need to be doing about 20,000 miles a year. Its similar to solar panels a great idea but in practice far too expensive to maintain and convert. Performance wise there isn't really much of a difference. Also you have bio fuels aswell, but I read somewhere that they are even more harmful than oil as some of the rain forests are being cut down to plant crops to create bio-fuel.

• Philippines
16 Dec 09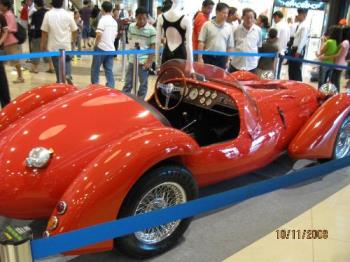 Hi, benny. Am I right in my understanding that you find more disadvantages in having LPG-run cars than gas? I am not quite conversant with cars or their maintenance. It would surely be a burden to maintain such cars if these are so costly to do that. It does not compensate for the performance which, as you say, isn't really much of a difference. In our place, it is expensive to convert gas-run cars to LPG. But most taxicab owners still prefer to spend more at one time and save in the long run because fuel is cheaper.

• Philippines
16 Dec 09
No way benny, so how about electric cars, i saw it one time in a commercial for discovery channel that they are being dump in the junk yard for some reason. but of course, you might re-consider because fuel won't last forever as more and more people are using cars, planes and boats, or any other vehicles for that matter.



•
16 Dec 09
well when I got my converted cost me just over £4000 it was worth it then as I was doing in excess of 20,000 miles a year so was worth converting now I am doing about 8,000 miles a year and its actually costing me more per year now to maintain the car and service it. So that is what I am finding next time I change car am going to get rid of LPG as the maintaining of the car is just too expensive compared to diesel or petrol. And electric cars no thanks the technology doesn't exist to enable the car to have a decent performance level and also to be able to offer the mileage, also theres hardly any charging points around the uk. I would have an electric car once the technology improves and there are more rapid charge points around the uk, and of course the cost comes down.


• India
16 Dec 09
You have already mentioned that LPG is cheaper. This is one of the advantages and second thing is that LPG is pollution free. In global warming era it is important that you much do something good to save this earth. I think LPG last longer than other fuels. Once you fueled up your car with LPG it lasts for a long period without any worries. It has lots of advantages but it might have some disadvantages. If your LPG cylinder has lick ages or any faults than please check it immediately because it leads to accident. Beside this there is no problem at all in using LPG. Have a nice day.

• Philippines
16 Dec 09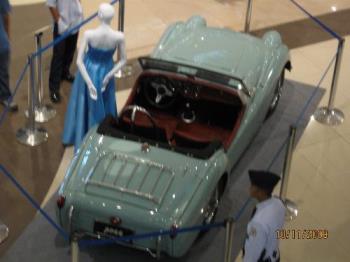 Hi, key2write. LPG cars here are only conversions from those run by gas. It is very expensive to have it converted. Most of these LPG-converted cars are the taxicabs. The owners invest on the conversion, though expensive, because fuel is cheaper than gas. Yes, they should be religious in checking for any possible leak to prevent any accident. This now brings me to wonder ... is there a health hazard to passengers and more so, to the drivers of these LPG-run cars?

• India
16 Dec 09
I think there is no health hazards for passengers. Because LPG is a pollution free gas. Definitely the start up cost is higher but if you see it has many advantages. I have already mentioned that pollution free cars are great options for saving the earth. Use LPG cars for very good reasons. Good day.

• India
17 Dec 09
Hai friends, This a good topic to talk upon as the world is in huge Environmental Deficit.Cars usage has specially gone up in the present day scenario.The Carbon emissions made by cars is a MAJOR POLLUTANT to the environment we live in.So, let me give u all a crisp of Advantages we have by using LPG powered cars. Petroleum is extracted from high seas.This causes unstability in land and causes earthquakes.Petroleum/Diesel are Costlier when compared to LPG.Moreover,LPG Causes less carbon emissions.LPG is an Environmental friendly Source of energy.Delhi the capital city of India has also introduced LPG Run Buses.This is a big step towards Green revolution.Many Automobile companies today are providing Standard LPG Fittings to Cars.Government has also approved this type of energy source in vehicles.Not only LPG,we should also give attention to Bio-Diesel energy source as an alternative for diesel. I think its High Time for us to think about our Environment in which we live.As of today,Seasons are not rotating as before.Rains are not predictable.We are living in a Carbon-di-oxide air neither in Oxygen air. So,friends our Suo-Motto should be-'GEGO i.E., GREEN ENVIRONMENT-GOOD OXYGEN'

• Philippines
17 Dec 09
Hi, srinivas. GEGO, that is! It is every human being's responsibility to protect our environment. It is our responsibility because it is where we live. You are right. I have read that LPG is more advantageous because it comes cleaner to the environment. There are a lot of readings on this. One would be from http://www.shoari.blogspot.com/

• Philippines
17 Dec 09
I really think the only advantage to it is that its cheaper. Other than that it would be disadvantages already because most of the taxi's that I have asked only changed their gas tanks to LPG because its cheaper. Health wise, they would not advise people to convert cars just for only one reason.

• Philippines
17 Dec 09
Hi, sublime. Main reason for the conversion is really the low price to run cars with LPG. It comes out cheaper because its fuel is lower compared to gas. Gas price is always increasing and it surely is a pain on every car owner's wallet. I had small talks with taxi drivers on the trips, and one was worried about a driver's health. He says it might directly affect the driver who has been sitting inside the taxicab for hours ... and sniffing the gas emitted by the LPG tank. Although the tanks are placed at the baggage compartment of the car, sometimes riding a cab makes me notice the smell. I also worry about this thing. Might be that there is a leak on the tank? I hope this thing is taken cared of by the authorities.

• Philippines
16 Dec 09

hello money making today, Well, it could save a lot from additional budget for refueling your vehicle. but they're are some disadvantages. like if the terrorist wants to blow up a car or something it would be easy for them to use a light weight explosive since they can put that in the back of the vehicle adding that gas as an extra damage for bigger explosions.and it can be hazardous to some one's health. they should have conducted more study in terms of more safety procedures.


• Philippines
17 Dec 09
Hi, letran. In the long run, it would really come out cost-saving. Refueling LPG-run vehicles comes cheaper than gas. That is why most taxicab companies opted to shift into that. It might come out easy for terrorists to blow up an LPG-run car. But if people really have an intent to destruct, it does not matter how hard or easy the task is ... they always find ways to do it. I am not very well conversant with what safety measures the government-regulating bodies have installed on LPG-run vehicles. Personally, I would think that these are in place because, in the first place, they have allowed vehicles to be converted into LPG. Car owners need to comply with requirements/safety procedures before their cars are converted.

• United States
16 Dec 09
When my father converted his tractor from gasoline to LPG, the reason was simple - price. It was considerably cheaper to run the tractors on LPG. That was 50 years ago. I don't know about now.

• Philippines
17 Dec 09
Hi, bellis. You speak from experience. It surely is proof that LPG-run vehicles really come out cheaper. That was a long time ago and it surely is something good to come up again in these days. Most people are now considering LPG over gas.


•
16 Dec 09
It is really a pain to install an LPG mod to your car but the long term savings will talk for itself. I have read somewhere that LPG modded automobiles packs less punch compared to their petrol counterparts. So to compensate for the lack of power, manufacturers should double the engine displacement. I think that's just all about LPG's i know

• Philippines
16 Dec 09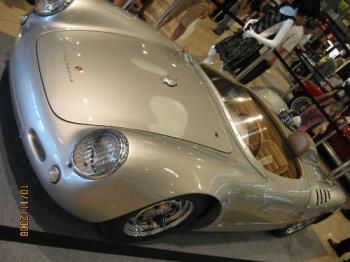 Hi, gplogz. Surely, it is painful in the pocket to convert cars to LPG. This would surely entail a big cashout in the beginning. But, in the long run, this would come out cheaper as you can save on cheaper fuel. I have heard that LPG-run cars are not as "powerful" as those run by gas or diesel. They should be careful and ensure these are leak-free to prevent accidents. For further readings, please visit: http://www.squidoo.com/lpg-cars

• Philippines
16 Dec 09
Well with respect to the price alone, there is indeed an advantage already if you are using an LPG. This is the reason why in our area most of the taxi cabs are using LPG. The initial investment is quite high since you have to do some conversion for the car engine to run on LPG which entails expenses. But of course in the long run, you definitely save money.


• Philippines
16 Dec 09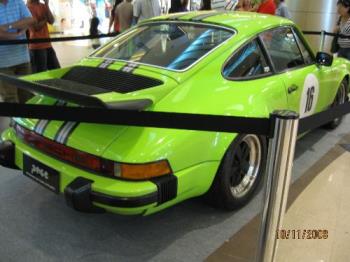 Hi, jpso. Yes, we do have the same observation as we come from the same city. As I chatted with the taxi drivers on my way to work, I learned from them how much this costs. In the early months that this has been done on the very first few taxi units, the price was still very expensive. Recently, because of so many shops that do the conversion, the price has lowered down. In the long run, it comes out cheaper for both the drivers and owners.

• India
16 Dec 09
Hi friend...LPG's simple chemical make-up means it's clean burning, and, as it is already in gaseous form when it enters the combustion cylinder, it burns more efficiently than petrol or diesel. Fewer deposits build up in your car engine, so it will run smoother and last longer....

• Philippines
16 Dec 09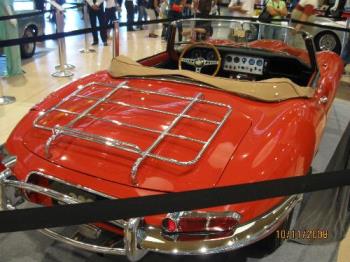 Hi, kail. Good sharing there, thanks. You are right. Please consider the following which I quoted from http://www.discoveryarticles.com/articles/229551/1/LPG-Advantages-and-Disadvantages/Page1.html:"Using LPG means the vehicle drives 20% less than with other sources of fuel, resulting in more frequent refuelling. In contrast to petrol or diesel vehicles, starting is always a problem with LPG driven vehicles under 32 degrees Fahrenheit (cold conditions), because at lower temperatures it has a lower vapor pressure. It is considered to be eco-friendly as it reduces the emission of carbon dioxide by more than 40 percent. The use of LPG in homes and cars is growing day by day, so in future a gradual increase in its consumption can be seen."Thanks!

• India
16 Dec 09
I think first one is pollution free and second thing is more millage if we use gasoline than petrol or diesel.

• Philippines
16 Dec 09
Hi, sreejithsreenivas (long name but I made it, lol). Yes, they say that LPG cars are environment-friendly cars because they emit lesser carbon dioxide and carbon monoxide. Here is a portion that I quote from http://www.squidoo.com/lpg-cars: "An environmentally-friendly car could be the answer for retaining the convenience factor while at the same time reducing your carbon footprint.LPG cars produce lower emissions of carbon dioxide and carbon monoxide compared with traditional petrol and diesel engines, making them far more environmentally-friendly vehicles. As a clean-burning fuel, LPG causes less wear and tear to vehicles.Most are dual-fuel (often referred to as hybrid), which means they can still be run on traditional petrol or diesel at the flick of a switch."