Salad, salad, salad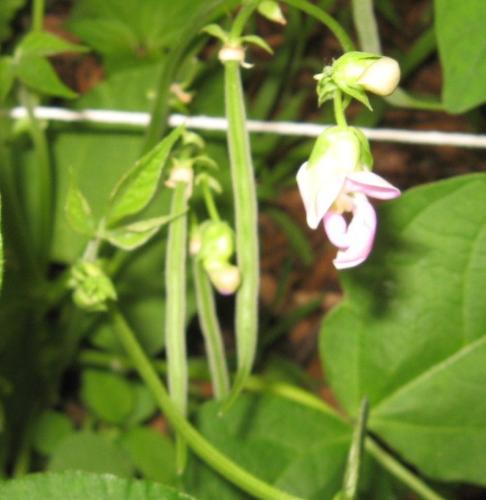 United States
June 21, 2010 1:40pm CST
Yes I have gotten to like salad. Especially when almost everything in it is grown in my own garden. This photo shows some of the many green beans I have planted. I will can a lot again this year. I still have one quart left from last years crop. Do you like green beans in your salad? HAPPY POSTINGS FROM GRANDPA BOB!!~
5 responses

• Garden Grove, California
21 Jun 10
hi fresh green bean in a salad along with fresh romaine and tomatoes, cucumbers and what not sounds so delicious, wish you could magically transport some green beans through my monitor. he he lol lol I really miss fresh garden produce so much. we get frozen which is okay except the dietiaician had no imagination in plannint meals. she just used mixed frozen veggies for every thing.

• United States
21 Jun 10
3 bean salad. YUMMMY! HAPPY POSTINGS FROM GRANDPA BOB!!~

• Garden Grove, California
23 Jun 10
hi Grandpa Bob oh my yes three bean salad is the best and wish someone would whisper that into the cooks ear. we do get chili con carne some times and I am a chili lover from way back. But I also love green beans too and baby limas wow.

• United States
21 Jun 10
I love canned green beans in my salad, but I have never tried fresh ones. I miss my grandma's garden. She had so many green beans she didn't know what to do with them all, so I would take a big plastic bag of them home with me. Same with cucumbers.

• United States
21 Jun 10
I don't grow too many actually. But fresh are so much tastier and cripsier too compared to canned. HAPPY POSTINGS FROM GRANDPA BOB!!~

• United States
12 May 11
Hi. Grandpa Bob!

I love eating salad so much. But sorry, having green beans into my salad is not something that I like very much. Your green beans that have grown are very fresh and lush. I hope that you enjoy eating these green beans onto your salad.


• United States
11 May 11
I adore green beans in my salad.. I especially like nicoise salads: these salads include: Green Beans, Butter Lettuce, Hard Boiled Eggs, Olives, Capers, Tuna, Artichoke Hearts and a bit of Red Onion.

• Chile
22 Jun 10
I read that you don´t like canned beans too much. You are right: they lose a lot of its taste. But if you freeze them they will keep very well. I freeze green bean (taking out only both ends) to make that dish I told you about with all sorts of veggies. That is wonderful in winter, when it´s so cold. You can also french cut them. In both cases, I dump over them boiling water and bring to a boil and then take out an pour cold water to stop the cooking. Then I put the in plastic bags (those with zips) and to the freezer.