Pugad baboy?

Philippines
July 17, 2010 4:10pm CST
well i have seen some old comic books that i had and started to remember how i enjoyed them. Use to bought all of their books till the 19 then stopped because of being busy and such. But when i am looking in the net, the official site was down 1-2 years ago and havent heard of any recent news about the author which is pol medina jr. And his last book the book 21 i think has been last published 2 years ago. Did he stopped making it?
3 responses


• Philippines
18 Jul 10
pugad baboy is actually a very popular comic strip here in the philippines. the brits have really good comic strips as well. not everyone enjoys british humor though. lol! hahaha!

• Philippines
18 Jul 10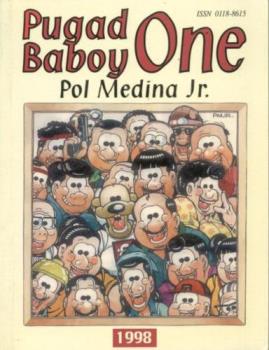 I too have been wondering what happened to Pugad Baboy. I've read that comic since it first came out. That comic was very hilarious and I'm missing it alot. I just hope Pol Medina would go out and start creating comics again.

• Philippines
18 Jul 10
I've been wondering too where is pugad baboy. I really loved the comics. Maybe pol ventured into different field of lit just like bob ong.